Good afternoon,
Do you have a gear linkage that pops off the gearbox?
Do you end up waggling your stick at the most in-opportune moments?
Then here is a McGuyvered fix for you.
My story - Well I ended up stuck in a Morrisons car park with a gearbox locked in neutral and a gearstick flapping in the wind.
On investigation in this area:
I found that the end of the cable from the gearstick to the gearbox selector had popped off.
It is a ball and socket connection and the socket, made of plastic had worn allowing the joint to separate with little force applied.
The socket unscrews from the cable. In my case by hand: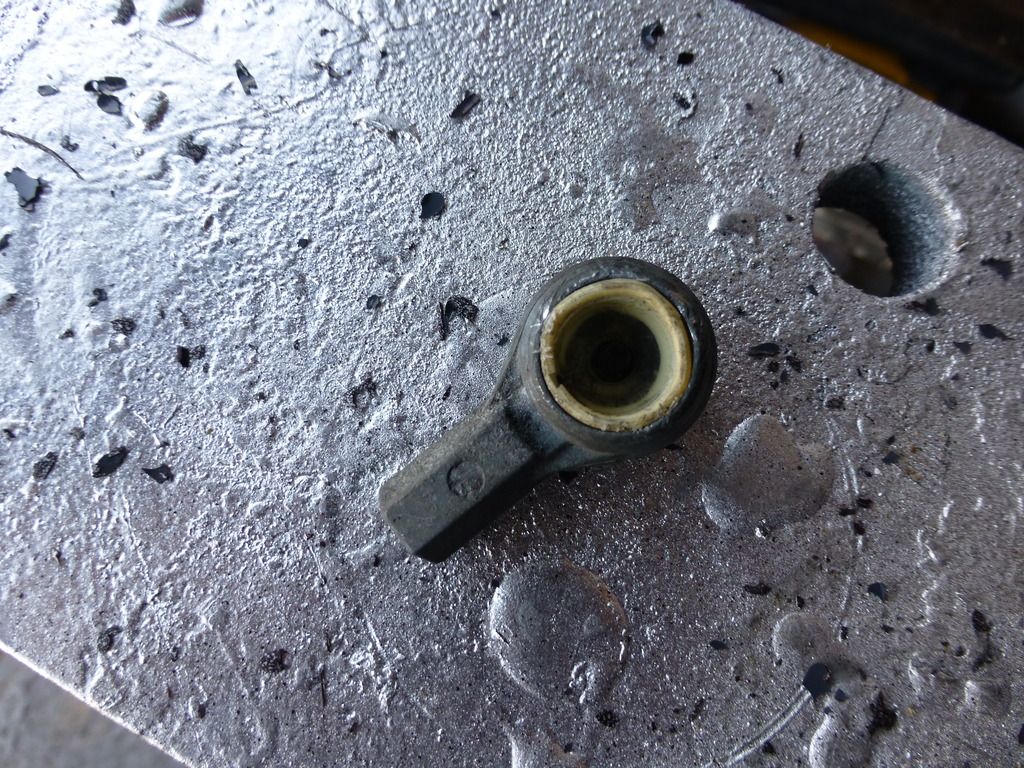 Now, replacements for the cable are available but they are both expensive and excessive.
I instead bought one of these: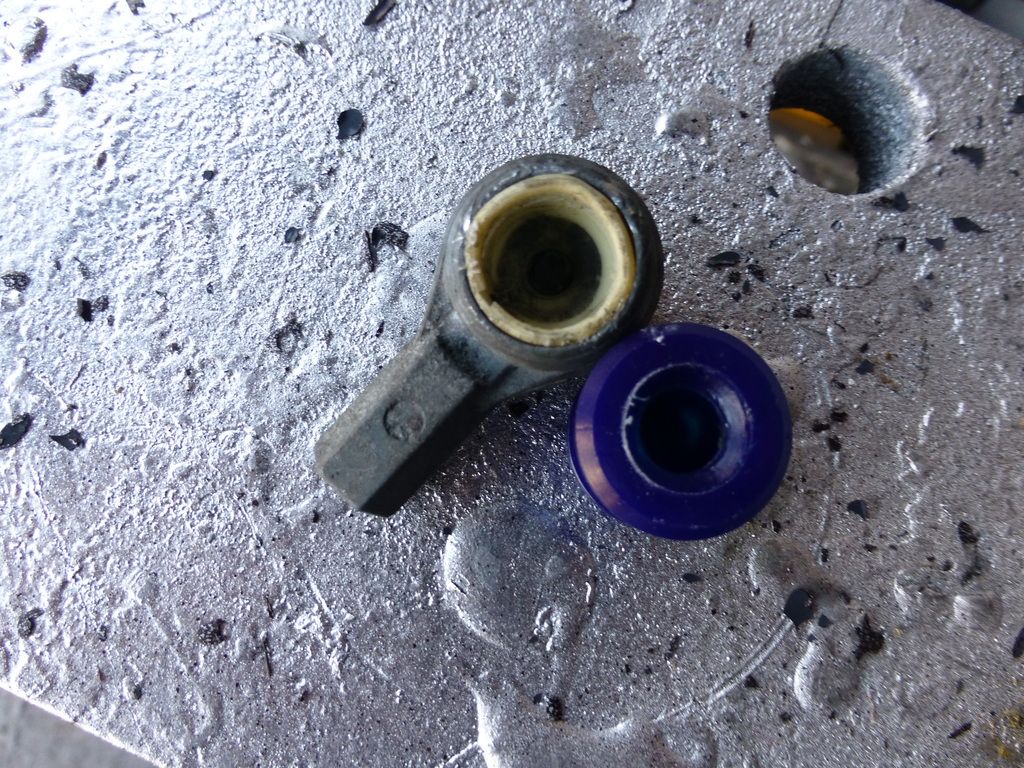 This is a SuperPro Gear Linkage repair kit for Alfa and Fiat P/N SPF3124K.
It doesn't fit, not even close!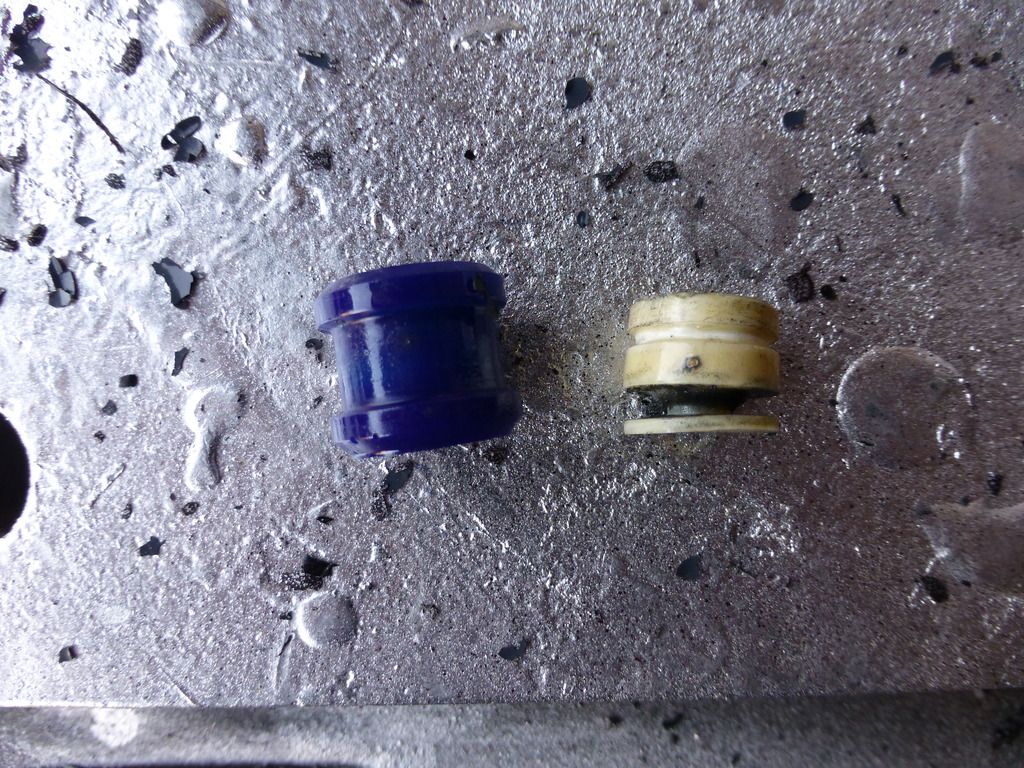 However, as it is that period near Christmas when everywhere that you need is shut, I had no other option but to make it fit.
So, I sanded the outside of the bush down so it would fit the hole in the original socket connector. I also reduced the height of the bush by sanding the face and the back too.
I got it down to a tight fit into the original fitting. I then fixed it in place using two part epoxy resin adhesive.
The hole in the bush was way too small to get onto the 13mm ball, so I also carefully sanded that until it was wide enough to force on to the ball.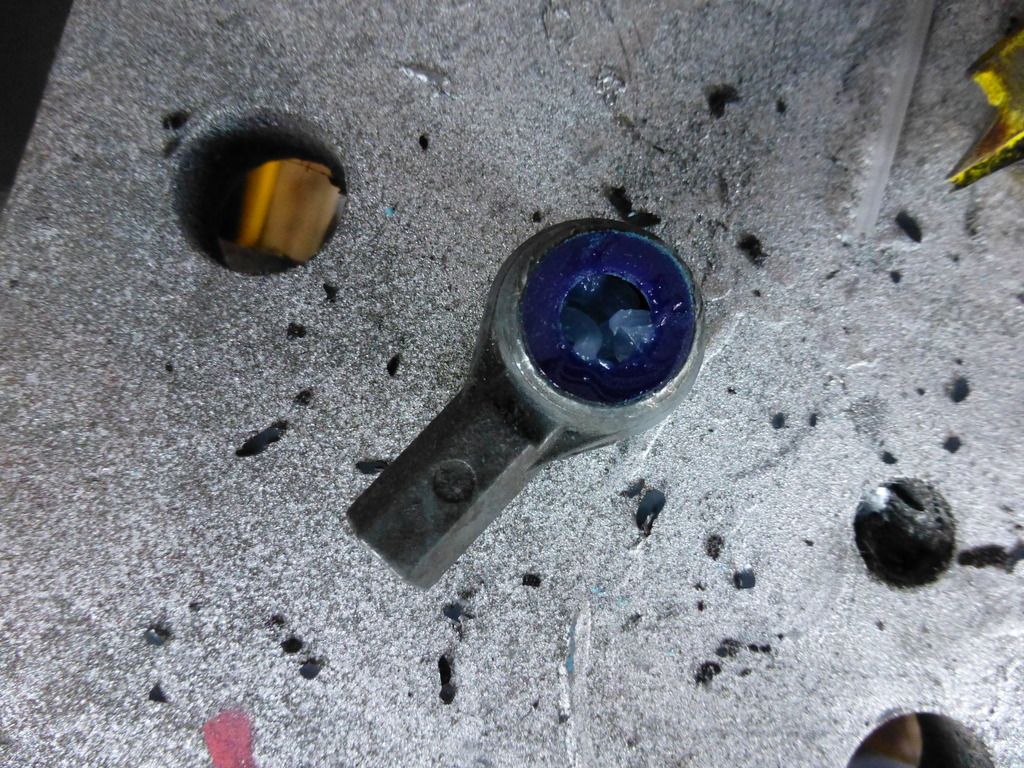 Filled with grease and fitted. I needed a pair of pipe pliers to get ball into the socket and it is now significantly firmer in its action.
All in all, a £22 fix.