Discussion Starter
•
#1
•
went to donington park grand prix museum yesterday with the east midlands guys, never been to the museum before as i'm usually too busy watching the racing.
but one particular engine caught my eye, an H16 by BRM
bit of info about it on the board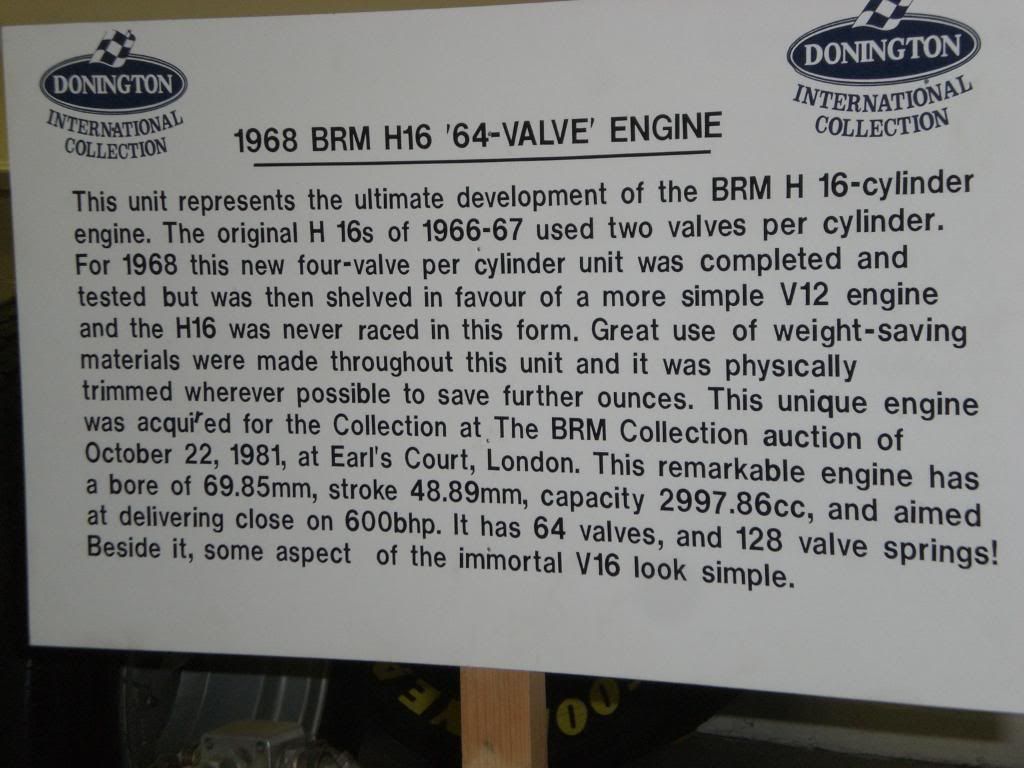 i couldn't figure it out at first but it is basically 2 flat 8's laid on top of each other, 2 crankshafts joined together at one end
a very compact engine lengthways, not really that much longer then a sud engine, but quite tall. it has 16 cylinders and was built to the 3.0ltr engine rules.
a quick search found the sound, just please crank up the sound and listen to this
The Sound of BRM - Car Videos on StreetFire
bit more info courtesy of wikipedia
H engine - Wikipedia, the free encyclopedia
they also had the BRM V16 engine there with a cut-away section showing just how tiny the pistons are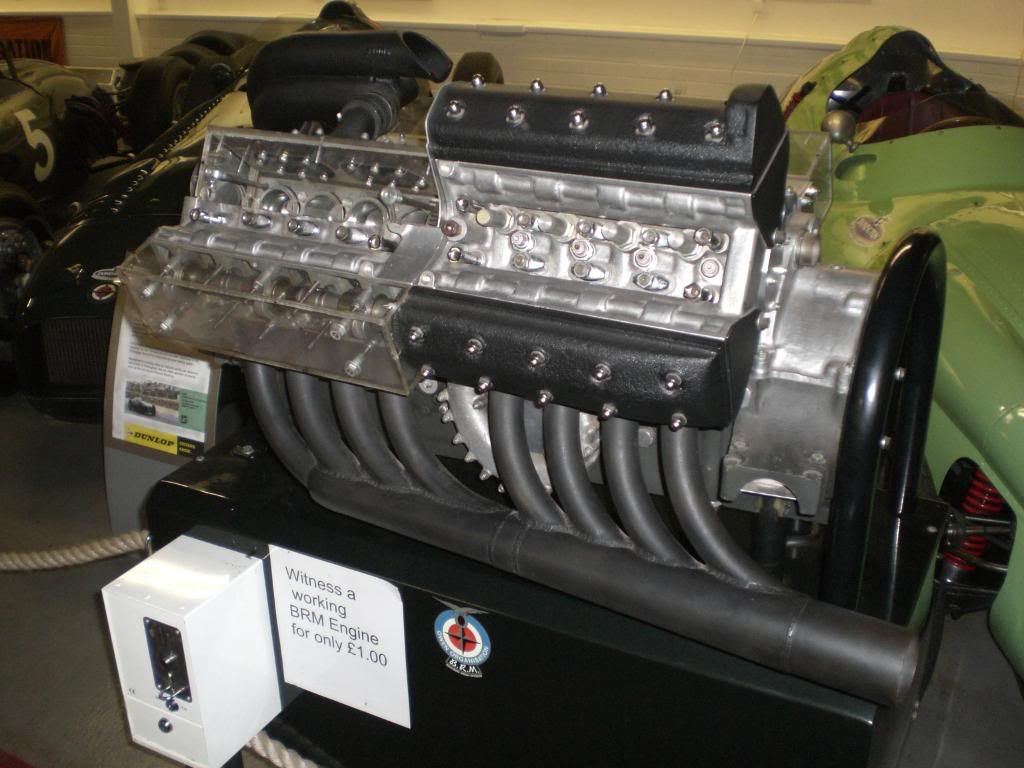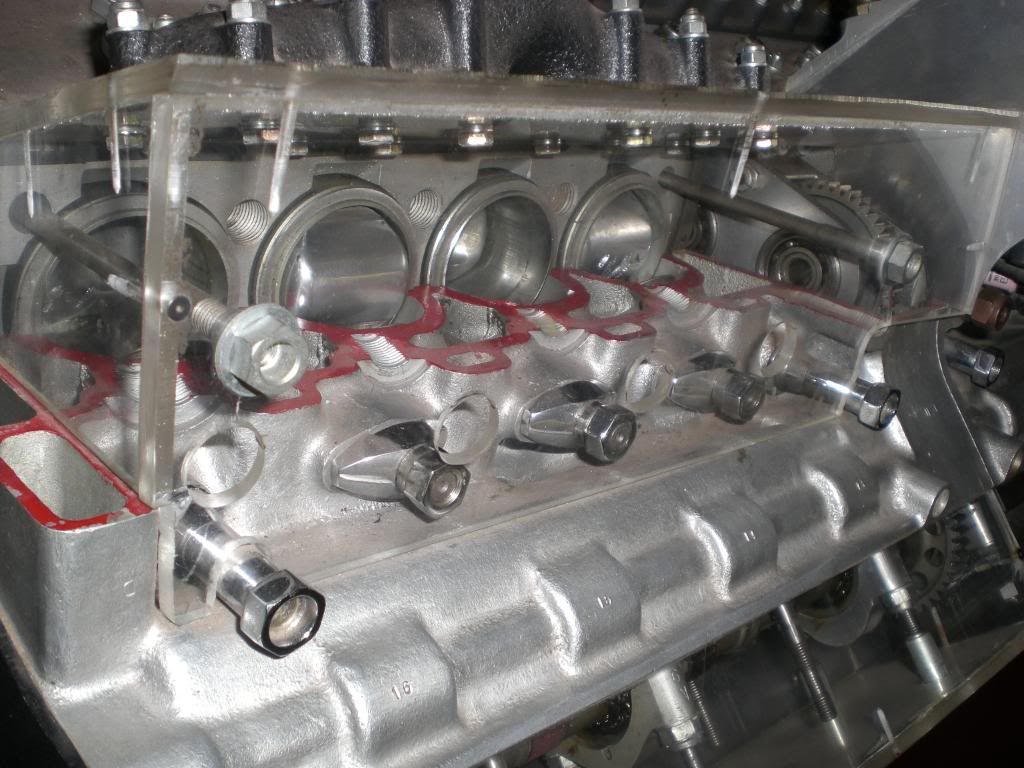 a few more pics from the day here
http://www.alfaowner.com/Forum/meets-and-events-images/202534-donnington-meet.html
chris, when you come over in the summer i would say if you like old F1 cars then it is well worth a visit for you :thumbs: