Discussion Starter
·
#1
·
So my Dad picked this up Wednesday just gone: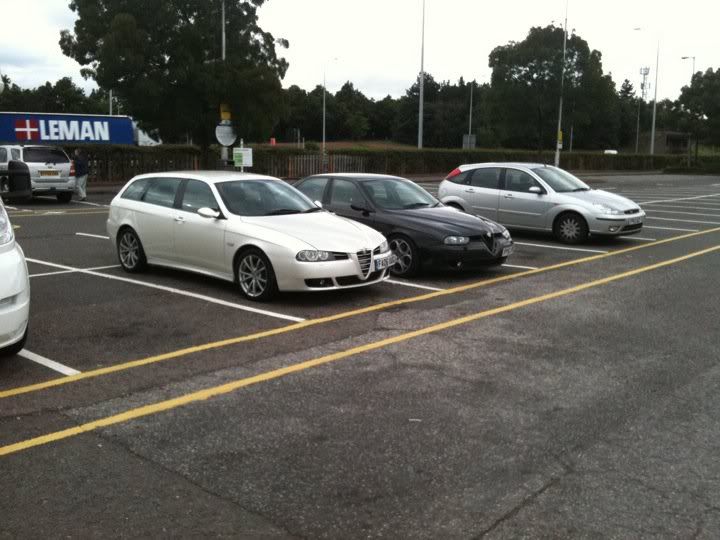 Obviously its a 2006 156sw TI but its also a q system v6.
It has a few issues which we'll be working on hence this thread.
Given the weather this weekend I thought we had decided to leave the cam belt till next weekend but I wanted to make sure I didn't need help removeing the crank pulley nut.
The nearside headlight - its got HID's, doesn't work so we had a look at that:
The bonnet catch needed un gumming too.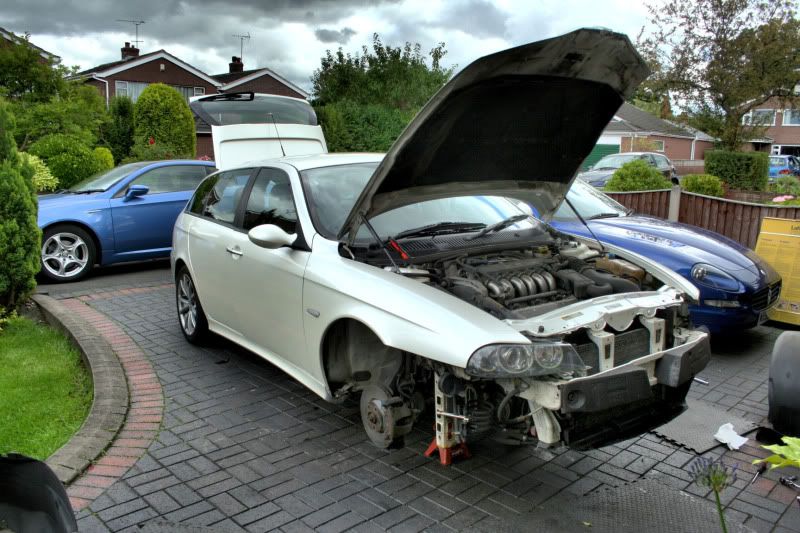 Turns out the ballast pack has failed, new one on order from fleabay, despite it being an OE HID light.
The drivers door check strap is broken so my Dad stripped the door apart to change that: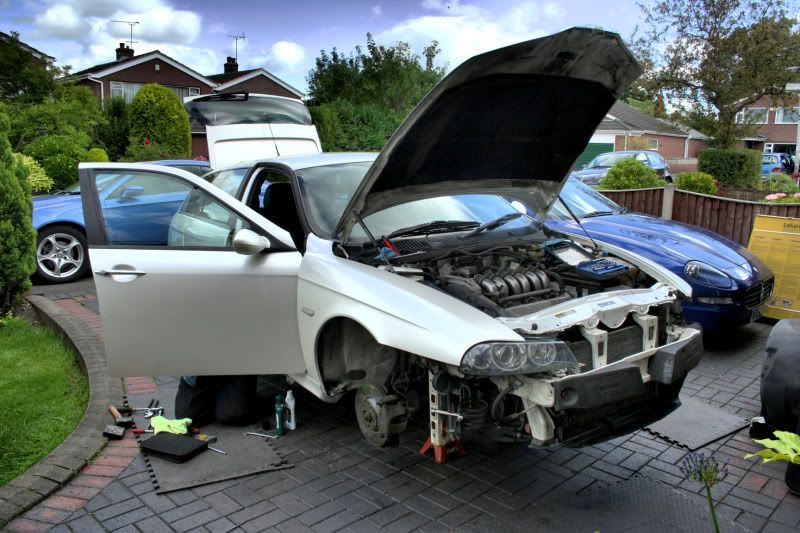 Then at around 3:30 'We' decided to change the cambelt: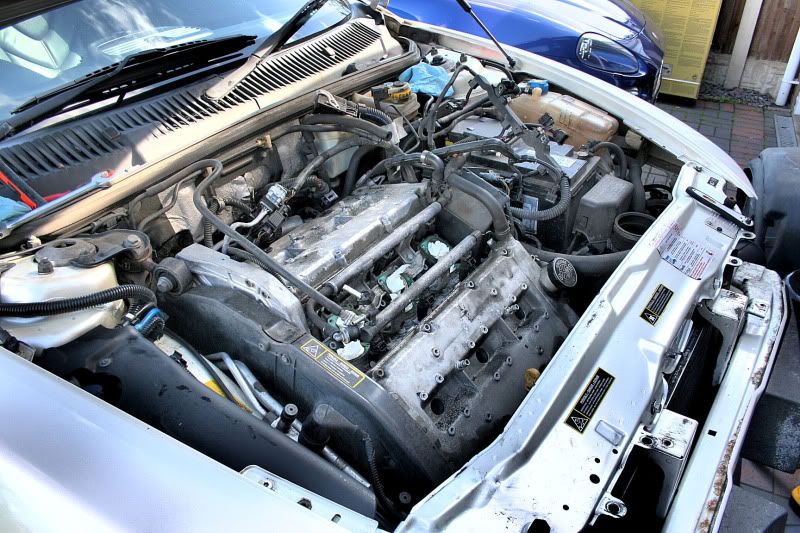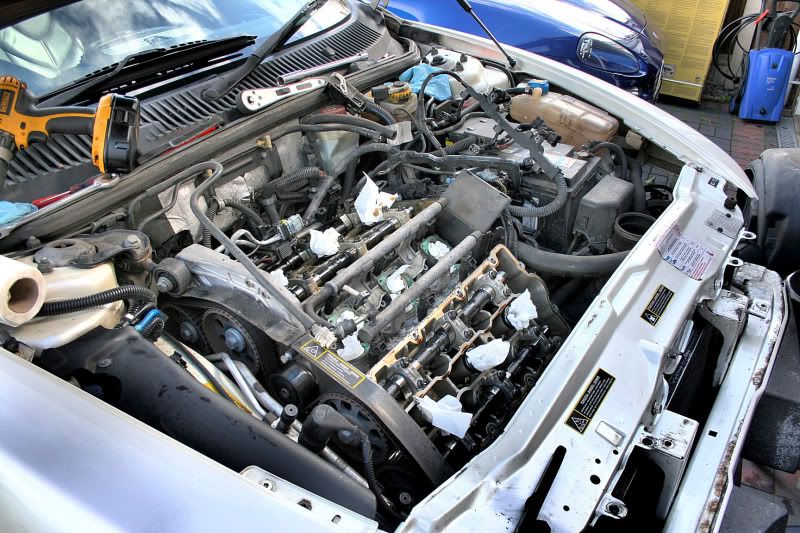 Having looked at it, it may have been a wise decision, the belt is running right on the edge of the pulleys so the tensioner is probably on its way out.