Discussion Starter
•
#1
•
All parents will be familiar with the concept of "accidents". There is an enormous crash in the next door room, and a small child is staring at the shattered remains of something expensive on the floor. "How did it happen?" you ask. "I don't know" wails the child, "I didn't touch it, I only looked at it, it just fell off the mantlepiece on its own". The parent is left to work out whether their child does have telekinesis as a superpower, or is just a liar. Unfortunately, we don't live in the Marvel universe, and most small children are expert liars when it comes to the difference between "looking with your eyes" and "looking with your hands".
I'm taking the same approach when asked about this, which arrived outside the house last night: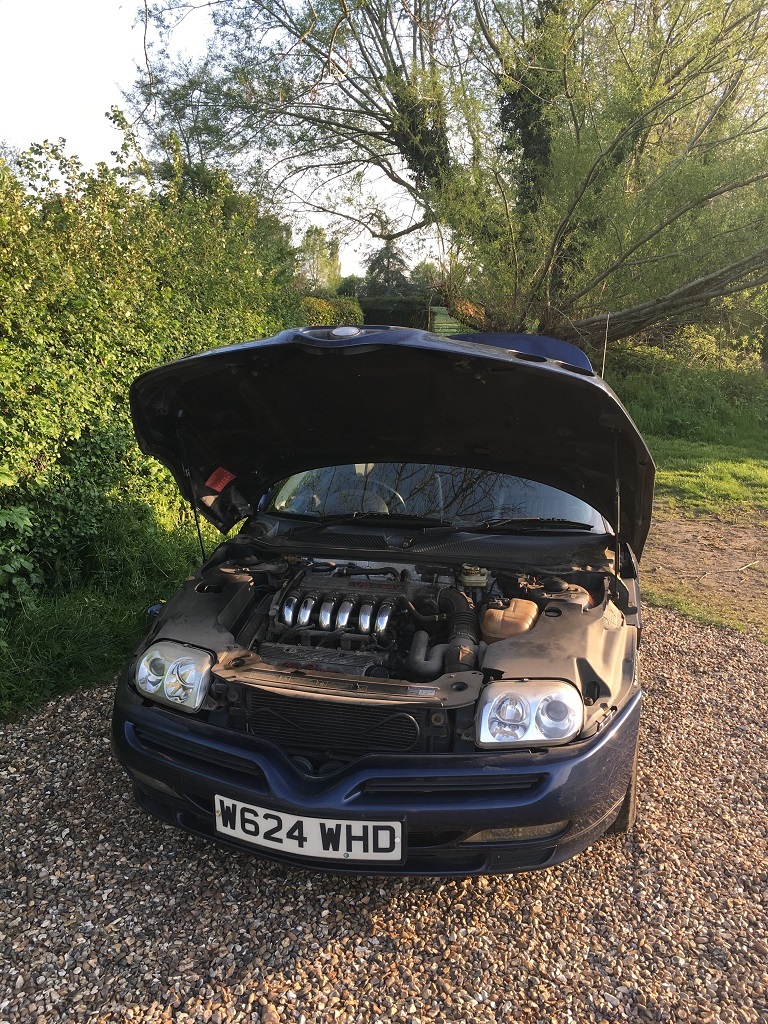 "How did it get here?" says Mrs rxe. That one was easy – "on a lorry dear, you saw it being delivered". I get the hard stare. "Why is it here?". A harder question. "I don't know, it just, er fell off a forum page, I didn't mean to buy it, it was er, an accident". I am also a liar…. It sort of was an accident. It is this car:
https://www.alfaowner.com/Forum/alfa-gtv-andamp-916-spider/1172405-does-anyone-want-my-gtv.html
and I was hoping that the eBay auction would be successful and my irrational urge to buy a GTV would be contained. But it was not to be. I made an offer, and it was accepted. An outfit called Anyvan delivered it from Sheffield to Berkshire remarkably efficiently and with zero hassle for about the same as the petrol would have cost to drive the Land Rover to fetch it with a trailer (highly recommended).
So what have we got? A 3 litre GTV with 101K on the clock and an MOT fail list about as long as Hannibal Lecter's rap sheet. Most concerning is corrosion, but there is a fair bit of mechanical stuff as well. Oh, and the cambelt, which is pretty much in the category of "do not pass GO, do not start the car, prepare to pay out loads of money". I'll take some photos of it, because it is a text book case of how to undo one bolt and prevent a load of future damage.
First things first – get it moved. The battery was flatter than a wafer thin mint, but the mighty CTEK got it charging after about 10 minutes, and it managed to swallow 50 Ah, so all is not lost.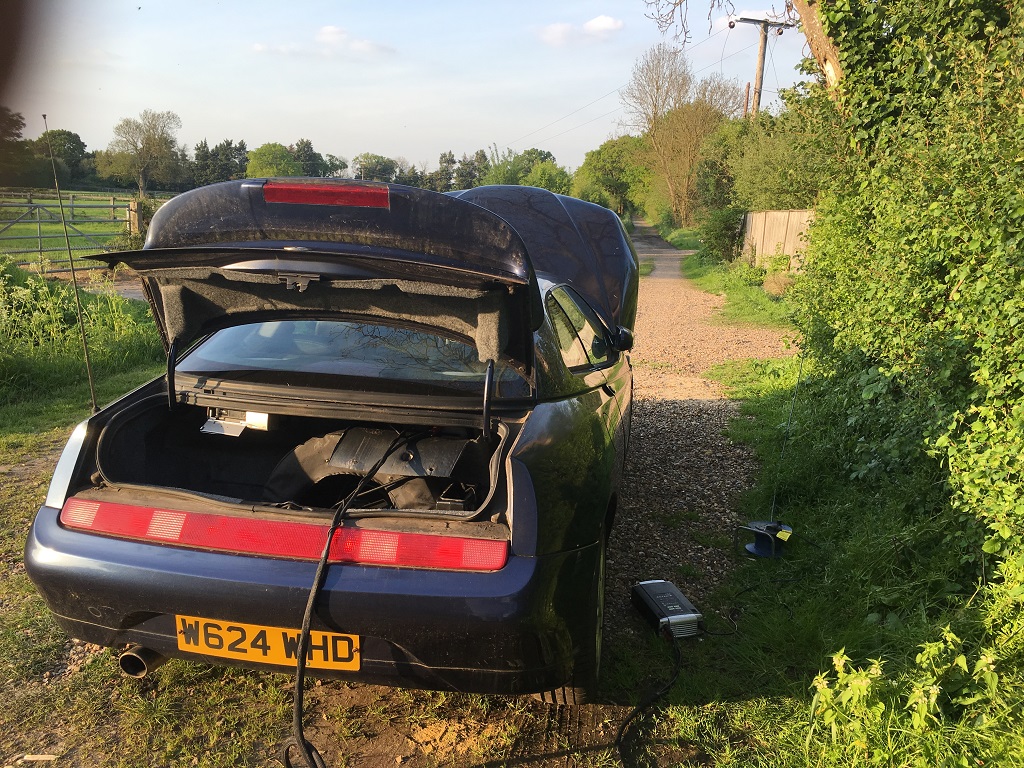 The engine starts easily, something is missing in the downpipe department because the noise is excessive. Clutch works, brakes are absent – this is not a surprise, the MOT man found that as well. All the electrics work, lights are fine, interior is intact. There are more keys than I can shake a stick at, and the codes are all present. The radio (original) works. Awesome.
With it out of the way, time for a poke underneath. It was getting dark so no photos yet. There are some tidy holes in the floor pan, and there is jacking or grounding damage to the front of the sills. The sill seems structurally OK, but I will need to get the covers off to have a proper look. There is crustiness in the boot floor. Other than that, it's not bad – feels like an interior strip out and 2 days of fabricating and welding at this stage.
The noise from the exhaust is not coming from the usual flexis. Its either the downpipe to manifold join (simple), or the manifold itself (engine out) – I wasn't getting under a jacked car to have a proper look.
The first job will be the belt – I don't want to start it many more times on this belt. I need to work out whether the engine is coming out to do the brake lines properly, or whether it is the rubber bits that have broken. It will either be a quick cambelt in car job, or fish the engine out and do a proper front end overhaul. Actually the first job is to finish the cambelt on the 12V 155, which has turned into a brutal slugfest of "man vs. 25 years of corrosion".