Discussion Starter
•
#1
•
Not sure if this is his car but as I remember he bought one from almost new. I think it was when he retired? I know his had very low mileage on it, I'm sure it was blue. I know he has other cars, and he also has bone cancer and his age is of 72.
He's not bad bloke, even though we don't see eye 2 eye on everything.
I wish him all the best with the rest of his life. I hope he's still well, or at least getting by.
I feel this is his car and he's been forced to sell it on.
I would love this car. I think I'm going to buy myself a GTV - I'm really finding these cars have aged really well. I like them in 2020 better than I ever had.
I bought a Brera 7 years ago. I should have bought an Alfa 147 GTA when they was £5.5k back then in 2013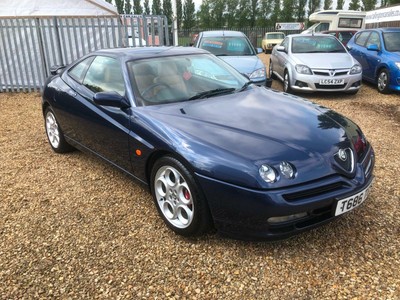 Tallington Cars - Our vehicles all have an Experian Data - Call us on +441780437599 or click here to find out more.
Sent from my iPhone using Tapatalk