Discussion Starter
•
#1
•
As promised, here is my project 75 thread:
I got the 75 a few years ago and got hooked. great chasis, great handling, great engine (although it could do with a heap more power to match the chasis). I allways reckoned that it would be a keeper, as its just such a good drive, and that I would only sell it so it could be replaced by an elise. With unit B's speedster coming up for sale, i threw up an ad for the 75. Someone else got to the speedster before me, so I took that as a sign that the universe wanted me to keep the 75, and who am I to disagree with the universe
For those of you who dont know, the75 was the last Alfa Romeo designed by Alfa Romeo before fiat came in. It is rear wheel drive, with a transaxled, watts linkage and dedion rear end sporting inboard rear brakes.
This layout was chosen over a standard layout to give a 47/53 weight distribution split. The inboard brakes were also included to reduce unsprung weight. Just what you need in a mid size family saloon.
The front suspension uses torsion bars rather than springs.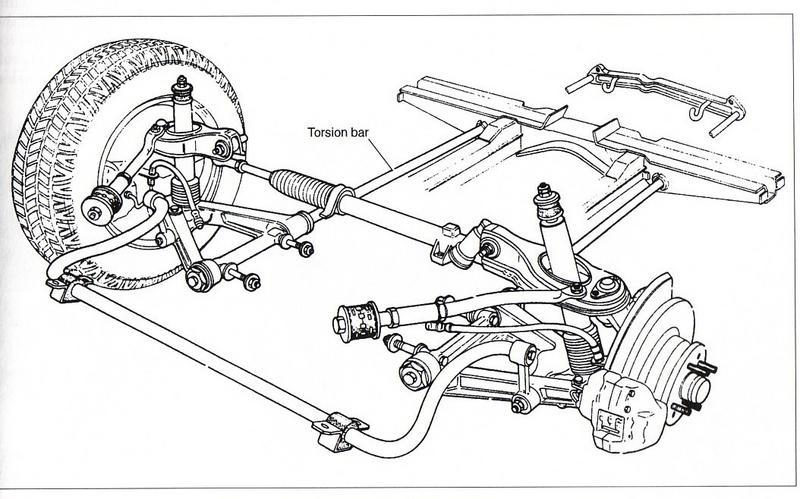 The engine is a 2.0 litre twin spark 8 v engine, which is an evolution of the legendary alfa nord engine. It really is a gret engine, 8 v, 7000 rpm redline with variable lift. it was one of the first production cars to feature variable valve timing.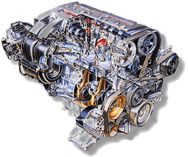 My plans for my 75 are to keep it as standard looking as possible, but to improve it wherever I can. The car will be used as an occasional track car, and an occasional blast car. With that in mind i figured I better start a project thread!!
The shell (unusually for an alfa) is fairly solid. Some small bits of rust, but nothing that cant be fixed.
The engine pulls very well, and sounds good.
The brakes were allways a weak point on the 75 - they lack feel and feedback. My brakes (apart from the sticking rear caliper) are actually quite good as far as 75 brakes go. OMP disks, ebc pads, braided lines, 5.1 fluid. They survived being hammered round kirkistown several times.
2nd gear synchro is another wekpoint on the 75 transaxle. Slightly crunchy unless you blip the throttle, but by all accounts its very good for a 75.
So, my initial plans for the 75 are:
rebuild the brake calipers, and overhaul the braking system, maybe replacing master cyclinder and servo to see if I can get some improvement.
Replace the suspension with either bilstein b6 or koni adjustable, and replace remaining bushes with poly bushes
Full service and change all fluids/filters
The exhaust is slightly blowing, so ill either repair this or look for a full stainless system.
it really needs a full respray. the laquer is peeling quite badly in some places.
Ultmately I would love to build a road legal version of this:
(but it may be sometime before that happens )
Thats it for the moment, I have no expected time frame, and no expected budget, so there will be occasional updates, but Ill get there eventually.
__________________