Discussion Starter
•
#1
•
I've always held the last 145 QV I had in high regard as it was soooo much fun to drive. Almost as much as the ZX volcane I once had but eminently better looking.
With the cost of petrol spiraling upwards and give the fact that my 3.2 GT has only done 31k miles I decided that it would be of benefit to have a cheap, economical (anything is economical compared with the GT...) runaround that would reduce my fuel costs and allow me to keep the miles off the GT.
After looking at various options, such as a Lancia Prisma, This 1.6l 145 cropped up on fleabay.
I suppose I should admit right now that the wheels may have made it a less considered purchase than other Alfa's I've bought...
The 520 mile round trip to collect it should have stopped me from bidding on it at the very least but I won it anyway...
So my Dad and I traipsed down to Poole to Collect it on Saturday. We arrived back home 13 hours later. - Apparently the sprinter and trailer's length mean that it's speed limit is 56mph, not 60.
On arrival;
Family commitments meant that I couldn't do any with it on sunday but I did spend a few hours exploring tonight after work;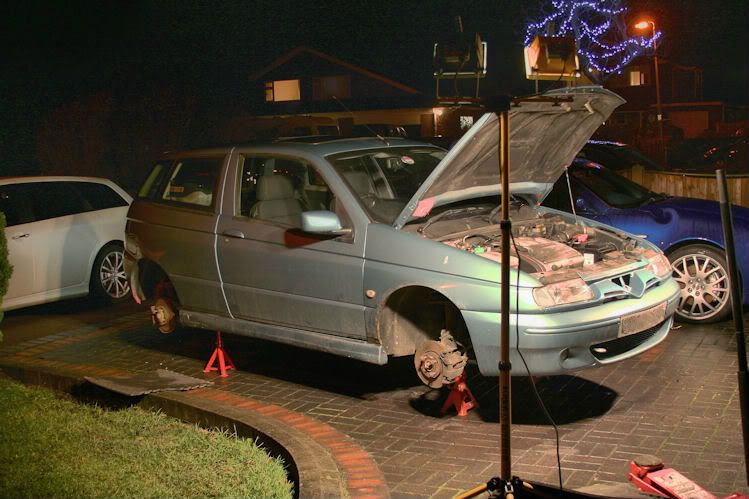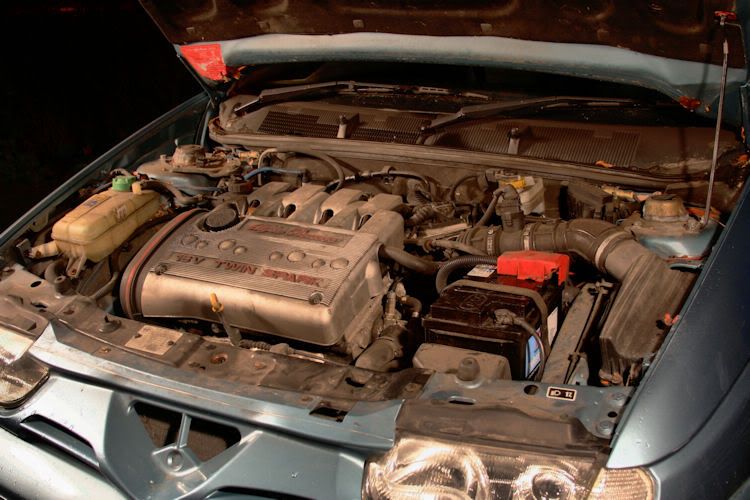 The floorpan looks to be reasonably solid but there are some corrosion issues;
Te wheels look tatty up close and have all been kerbed;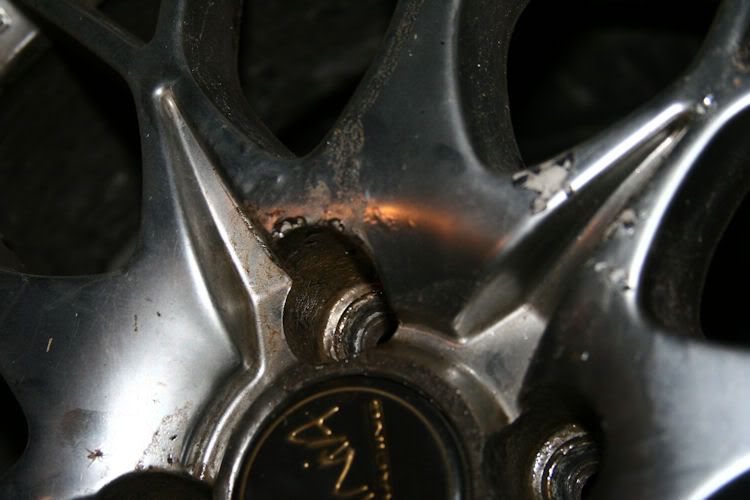 The interior is filthy!
Driver's seat is torn and wasn't mentioned in the ebay ad, nor was the rot TBH...
I'm fairly sure the sunroof is leaking. I've taped it up (I know, I know..) to stop it leaking for now and hopefully give the interior the opportunity to dry out.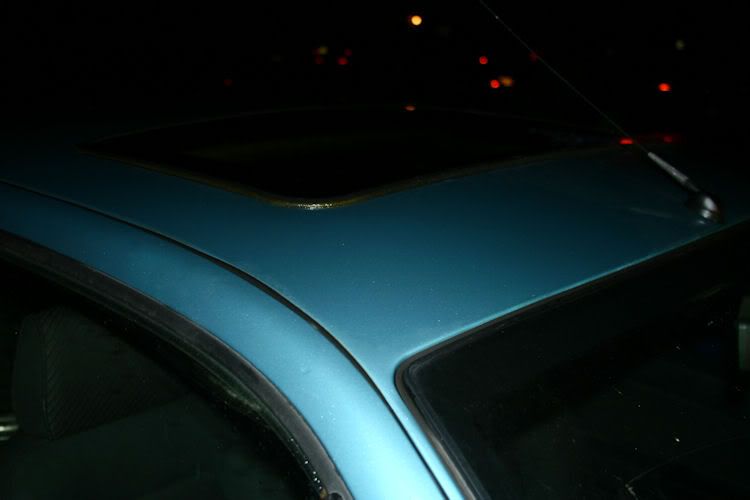 And there are various scrapes and scratches, again not mentioned in the advert...