Discussion Starter
•
#1
•
Hi guys,
Picked up my first Alfa last night, a 51reg 156 2.4 JTD Lusso (black with red leather).
I'll hold my hands up and announce I'm not really an Alfa man but a Volvo man (which you'll probably notice from the pic) but first impressions are very good.
It's my first ever diesel - chosen because the Mrs requested something quiet, comfortable and reliable. Originally I was looking at Mondeos, golfs, boras, passats etc (all oil burners) and then I discovered the Alfa. Being a more perormance car enthusiast I knew I couldn't last a week in a mondeo before putting a gun to my own head so the Alfa was the one for me!
Anyways, enough of the chatter. Here's the "fleet" (yes they're all mine - the Mrs dosent drive!) -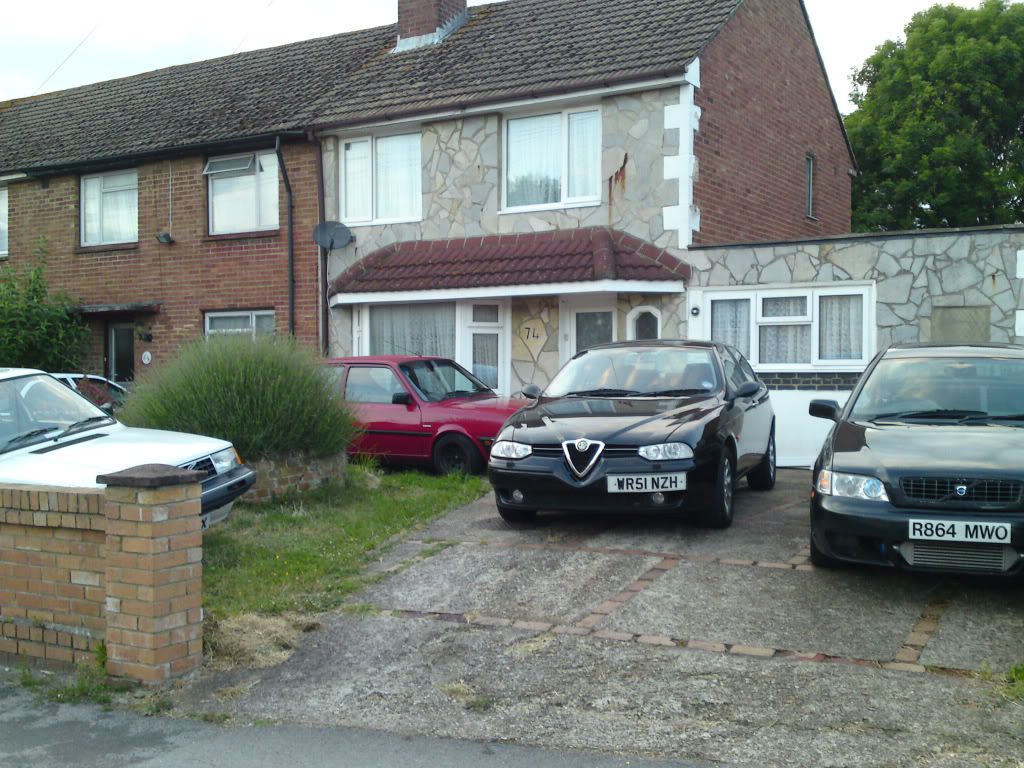 From left to right - White 1989 Volvo 340 1.4DL 5 door (ex. daily thrash), Red 1990 Volvo 340 3 Door (ex. 1.4 now fitted with a 1.8 16v renault clio engine. 150hp/945kgs rwd), Black 2001 Alfa Romeo 156 2.4 JTD (The new daily), Black 1998 Volvo S40 2.0T (The money pit! ex.160hp / 200hp / 300hp / 380hp / 450hp / now engineless and "new" project!)
Andy P