Discussion Starter
•
#1
•
Hello All,
I'm Scott, and have recently purchased a little Alfa 147 1.6 Turismo.
This is my first real Alfa but have had quite a few Fiat's and VW's beforehand.
Its quite an old little petrol Alfa and probably a little bland to the enthusiasts out there. But its quite nippy and well I love the look it and have done for years. Just never bitten the bullet. Despite everyone telling me not to.
I've had Fiats and know they need taking care off and regular maintenance to keep them tip top.
I'm soon to give this one a Service and Cambelt / variatior / Water pump / Tensioners change to ensure its ok. Its got a full service history but you never know and the last time it was changed was around 72K and its close to 100k now so will need it.
I'm pretty handy with a spanner anyway. But the common problems this car doesn't have and its generally been looked after by the looks of it.
Here's a picture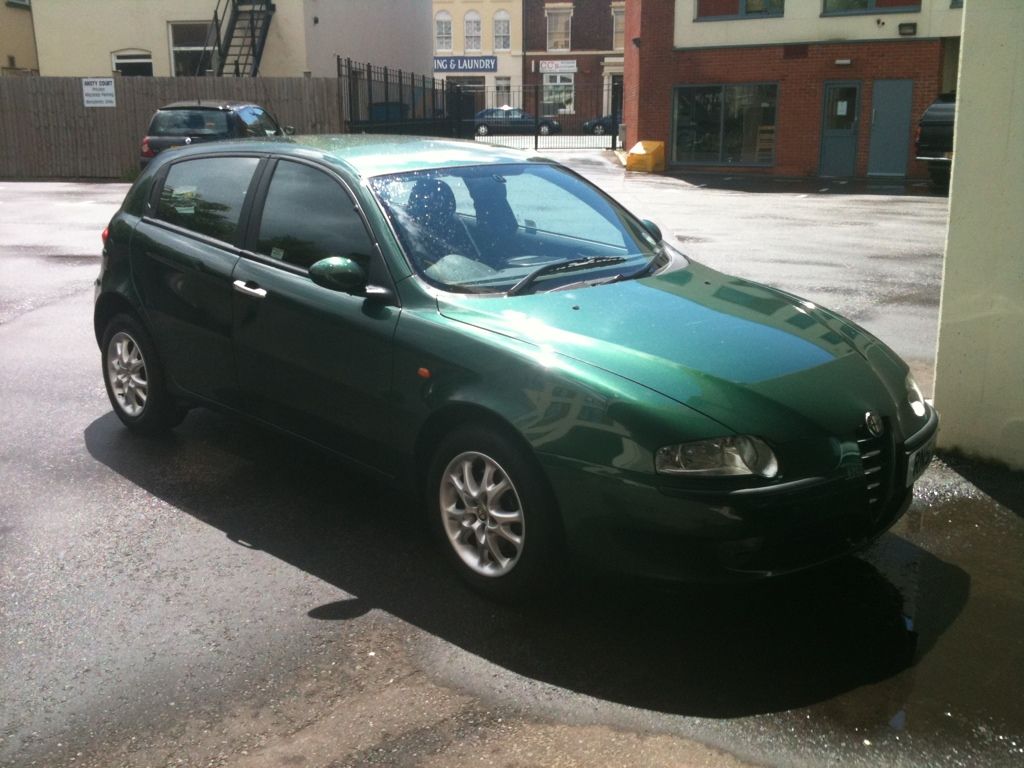 Doesnt feel as nippy as my old Fiat Punto JTD but that was mapped.
But I couldnt have an alfa with an oil burner...