Discussion Starter
•
#1
•
Hi Guys and girls..
Thought i would post up my progress of my brief alfa ownership so far with pics....
Well after years of wanting a 147 gta and not getting one for various reasons, i managed to get the excuse i needed to get one.
After viewing about 4 different ones, I went to pick it up in decemeber...
this one came up at a good price so i just jumped straight in, (maybe too hastily..) Anyway it was in my favourite colour and had the cambelt, water pump and radiator changed 2 months previously... so i sold my stop gap car to a trader and travelled down for it (450 miles round trip) with the cash.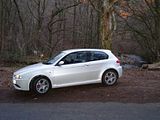 After owning it for a couple of weeks and being scared by all the stories on this forum of the diffs failing i thought i better book it in for the q2, as the brakes needed sorted too, So purchased some grooved discs and ebc pads off ebay and got it booked into mclellans just outside edinburgh.
Now i had the q2 fitted and new brakes I decided to go for a run over wrynose pass with my cousin in his little pocket rocket...
Conditions werent really in our favour in early january but we like a challenge... came across a few tricky situations... and then one 5p 50p senario right at the top...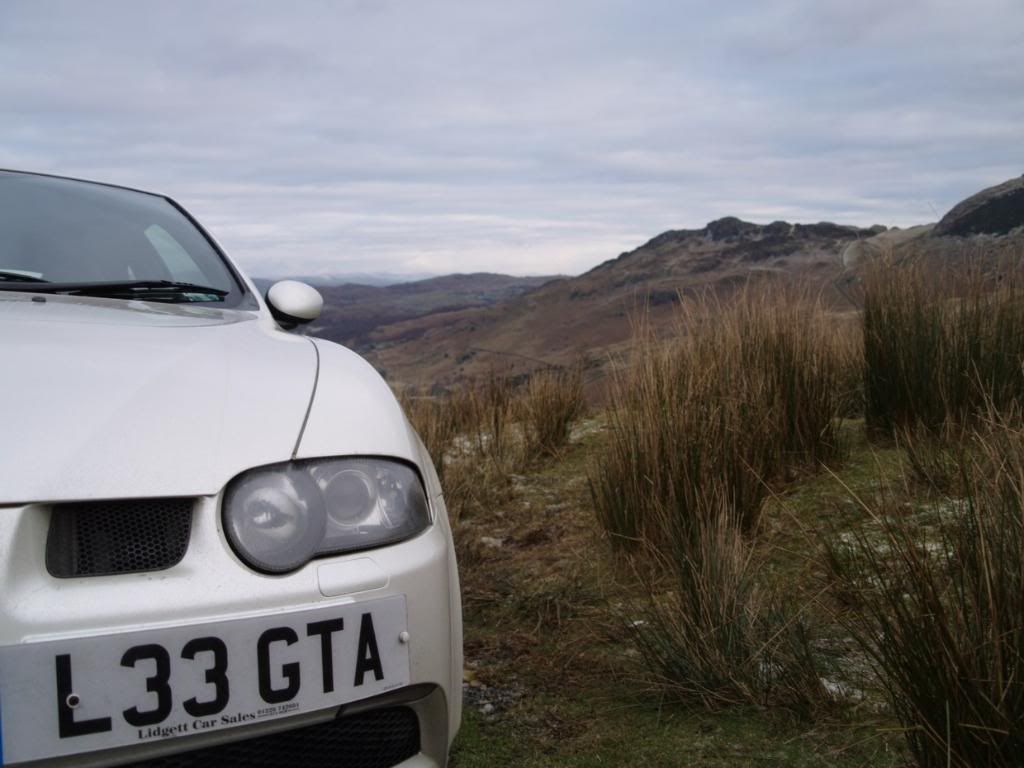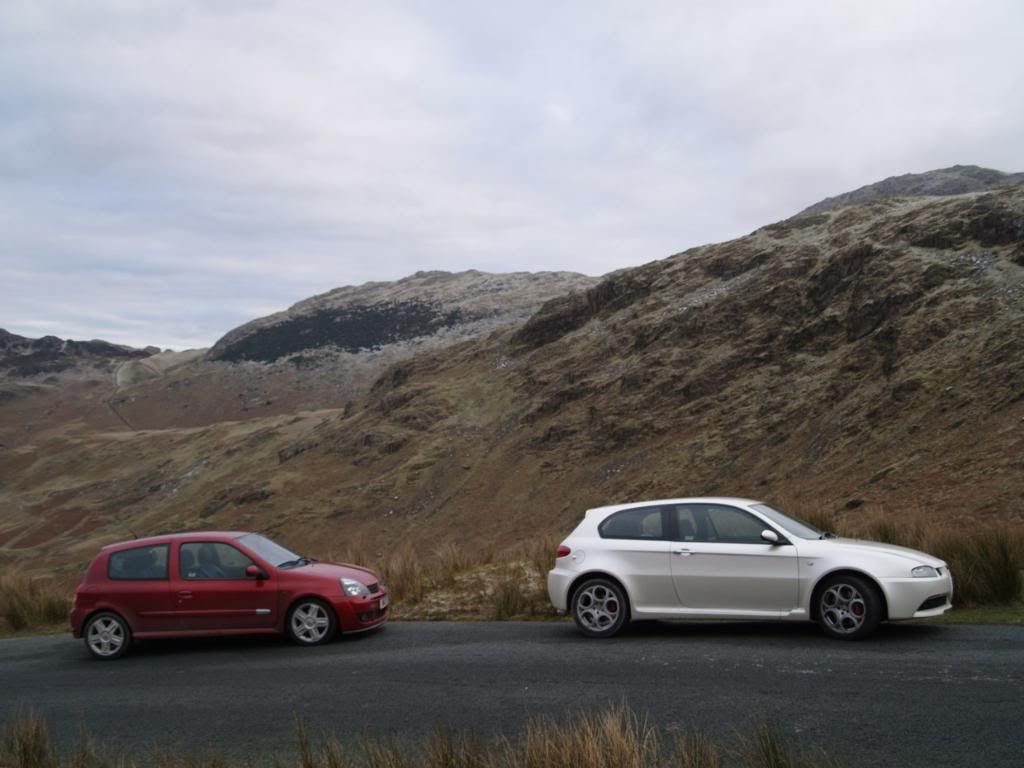 5p 50p moment
another little photoshoot at carlisle airport...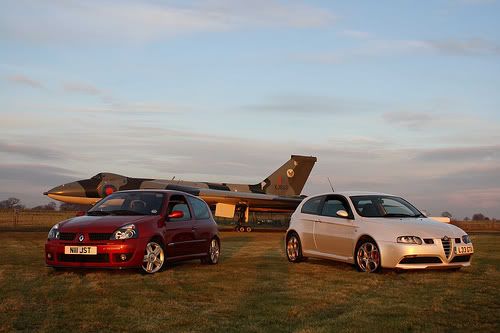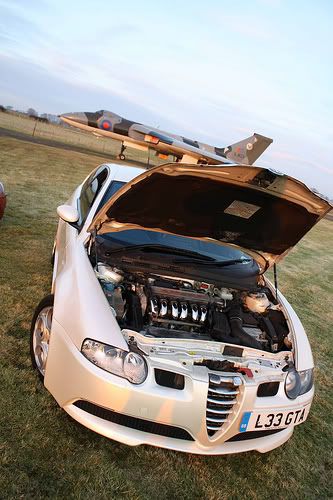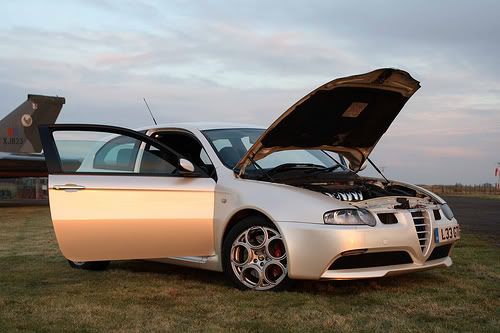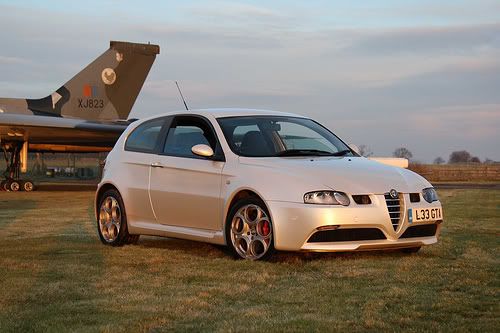 As my tyres were getting on the low side and had an opportunity of my mate for a set of 4 p zeros for £175 i bought them off him ready to go on the car..
anyways not long after i got the tyres i got an offer of chris on here for a swap for my wheels and tyres for a set of 18" gt wheels... so as i was wanting to upgrade my wheels at some point in future i went for it.
bought a italy flag for the back.. was gonna de-badge it but decided against for now...
also replaced the aerial for a more compact one..
Finally got some lowering springs.. eibach pro sports. Wanted the koni shocks too but just couldnt justify it, as i am hardly going to drive it hard enough to need them, but a lower stance/ride height and firm the springs up would suit my driving (for now..) car now looks sweet and the ride quality isnt comprimised, but now has lost most of the body roll.
Heres a couple of pics from before and after for anyone who would like to see the difference in ride height..
before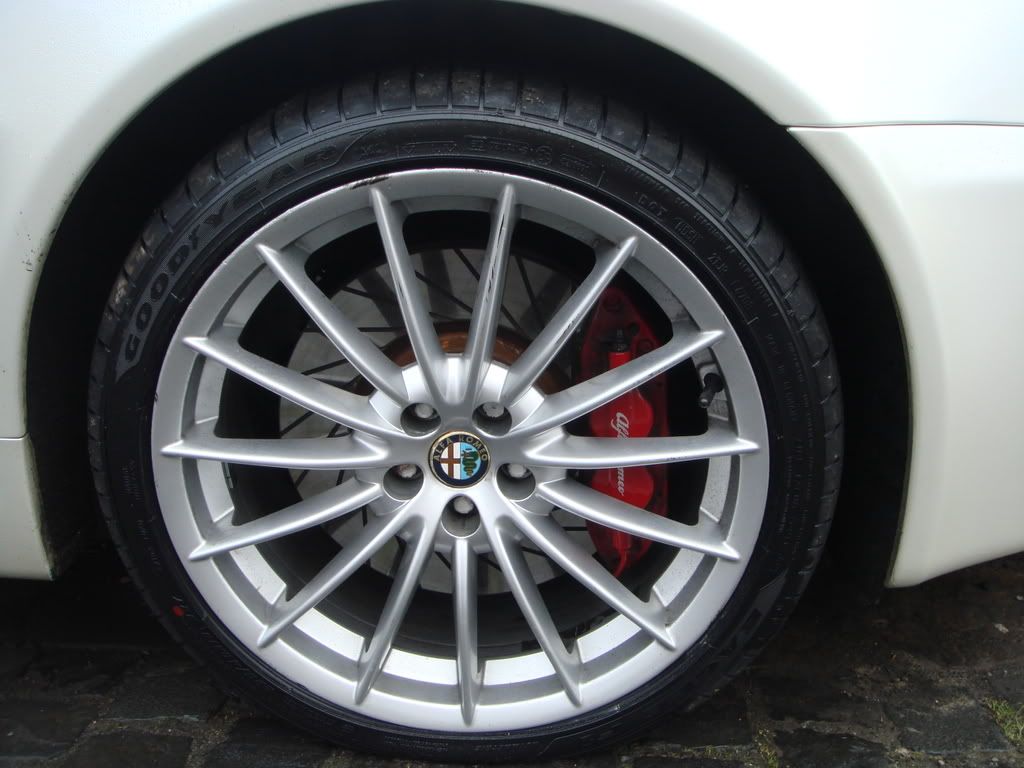 after
Some pics from another run out with my wee cousin down the west coast of cumbria..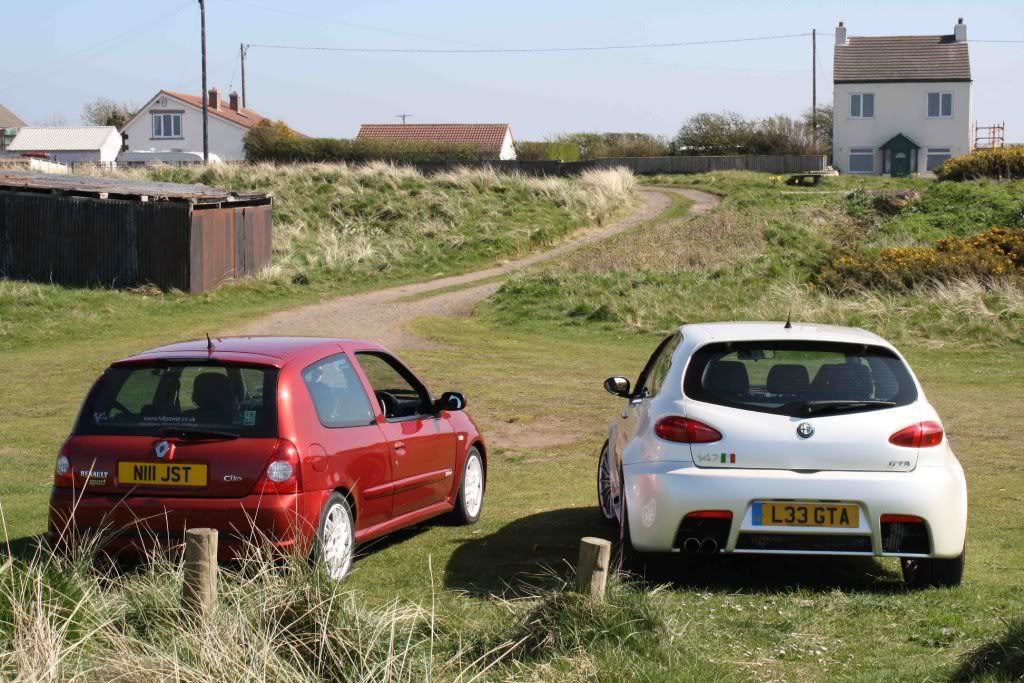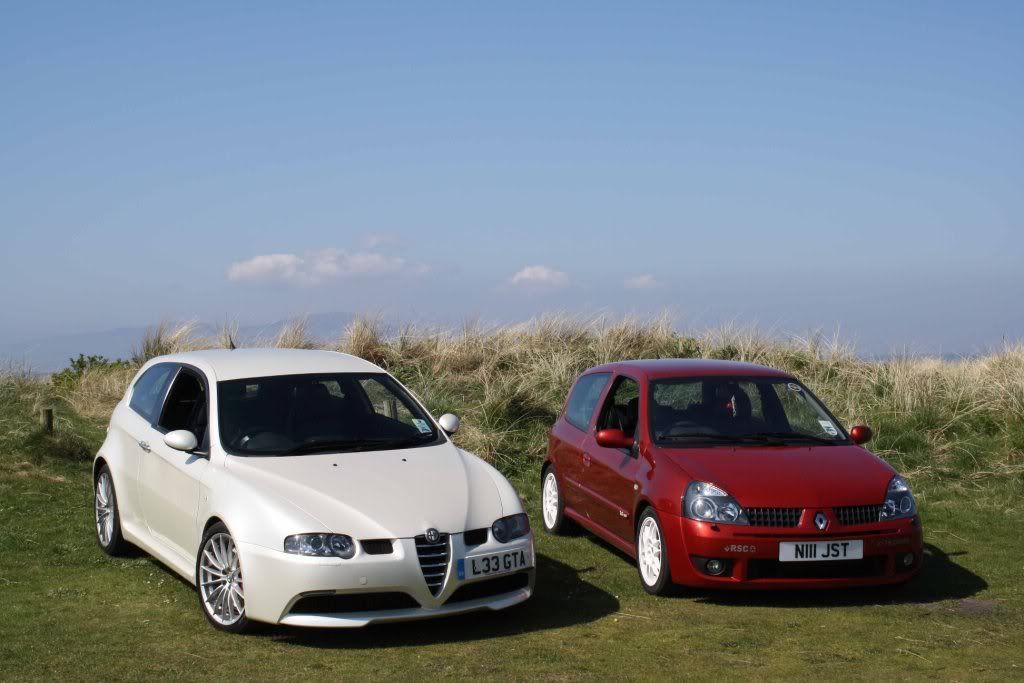 My last purchase was the satin wing mirrors... now i still havent decided wether i like them or not... I think its fair to say that they are much more suited on a darker colour... imo they look ok when you can see the satin door handles and silver wheels in the same profile.. but from the front dont look so good....?!?
All opinions welcome on the little mods i have made...
heres a list of stuff i would like to doo soon...
Braided brake hoses, Wiechers strut brace, Induction upgrade.. quieter exhuast of some sort and a remap ...
thanks
j