Edit: These motor are direct replacements, they come with the same gear, making the repair a bliss.
Mabuchi FC-280SC DC 12V Car Door Lock Actuator Rearview Mirror MotorSR | eBay
I had one replaced 3 years ago,since then the others started weakening and lastly totally stopped working.
Didn't want to pay 150eur for each so... Got the three repaired for just 10euro
.
Remove the screws, slightly drill the rivets with a 6-8mm drill bit.
Don't be rude when opening, the plastic breaks very easily!
Check the spring that is inserted on the metal mechanism,remember to put it back!
The motors I got were these:
MABUCHI FF-180SH-13260 DC 3V-12V 6V 9V 6300RPM Precious Metal Brush Mute Motor | eBay
They come with a gear, but sadly doesn't fit. I crunched them with the vice to remove the gears without damaging the motors.
Got them specifically because they had internal spark filter, my hopes were that it will protect the motor brushes and last longer.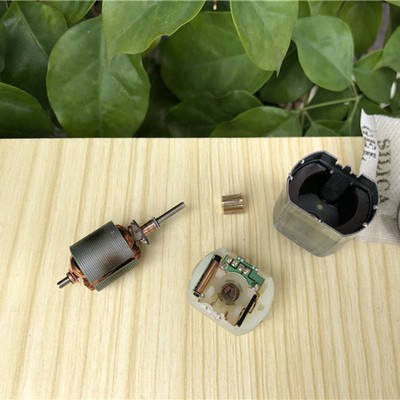 Extract the gear from the old motor, press it on the new one. Heating with a lighter helped noticeably.
Yep, the motor shaft is inverted! No problem, some cutting and everything fits nicely.
More cutting on the wall to let the wires pass by, solder (check the picture for the polarity between the two motors).
Cut a bit the motor plastic to expose the contacts, as this motor isn't designed to be soldered. We'll do it anyway :lol:
Once soldered put the motor on its place, check that the gears are clean, without dirt that could make it stick. Ensure few times that the mechanism move smoothly. Add grease if you wish(I used lithium grease).
Re-assemble everything, drill the rivets with a 2.5mm drill bit and thread to M3.
A pair of countersunk M3 screws and it it's done!