Small correction, I've bought one and three quarter 166s, with a bit of luck I'll end up with one. Ending up with none would be bad, ending up with two would be a lot worse. Though I'm blaming Mrs rxe for this crime - she told me to do it. Sort of.
The story starts, as they often do, at a railway station at the sort of time in the morning that doesn't really exist: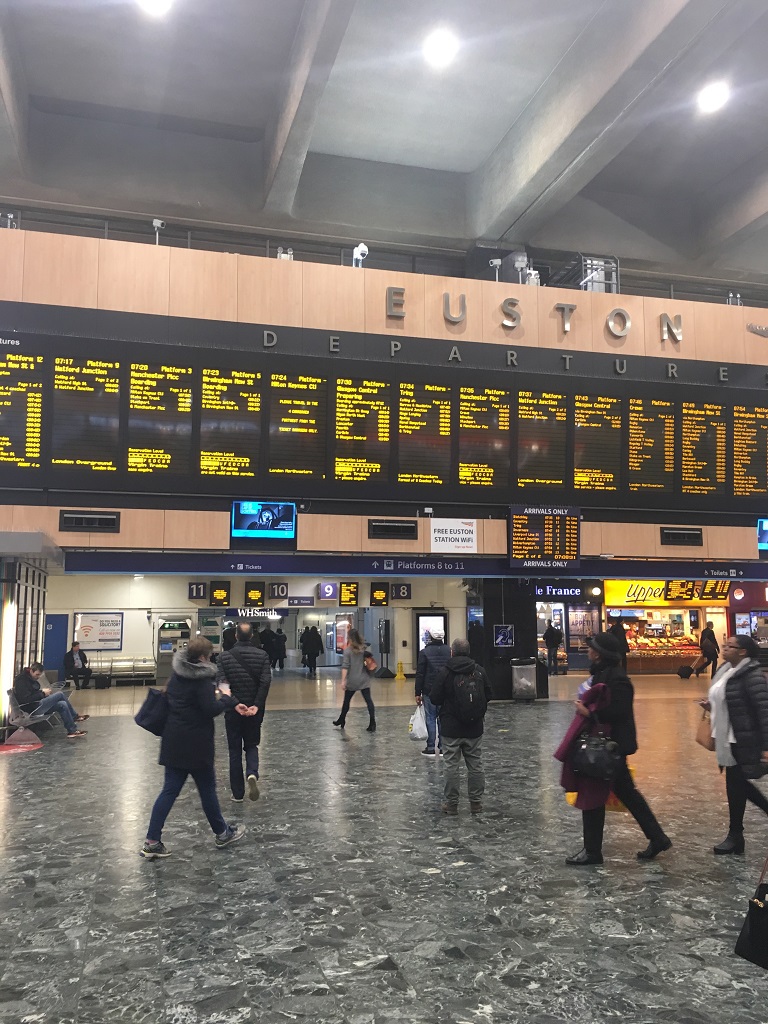 Where on earth are we going at this time in the morning? It's traditional to photograph the tickets, but its 2018, and we have an app for that.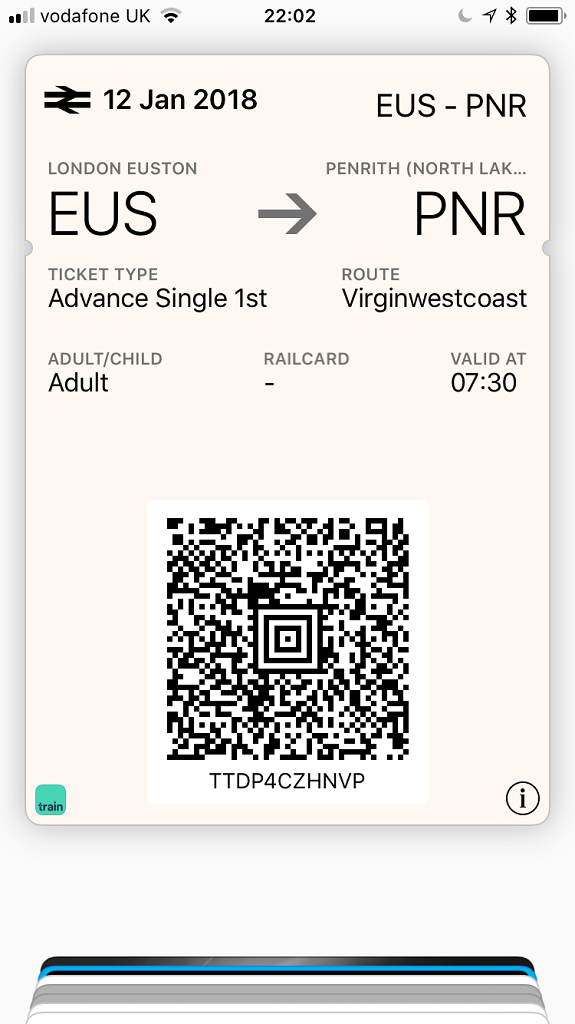 Two things:
1) I expect to get some grief for going first, but it was £3 more expensive than second, and the full english was worth 3 quid on its own.
2) Note the supreme confidence of the single ticket. This is a man who is driving home.
Hmmm, Penrith, what happens in Penrith? There's some Alfa place in Penrith isn't there? Anyway, Dan picked me up at the station and drove me to the workshop, where my trusty steed was waiting. I had a good poke round - he has a fine yard there, and the Fiat Turbo 156 is going to be awesome. We found the keys, did the log book thing, and I was ready for the off.
A small point of legal order - it had no tax or MOT. However, it is perfectly possible to drive a car to an MOT that has been booked, and there is no limit on the distance. So I booked it into Alfaaid in Maidenhead. Sorted.
First task of the day. Sausages. There is a fine butcher next to the petrol station, and my brother inlaw told me in no uncertain terms that I must get sausages. So I did.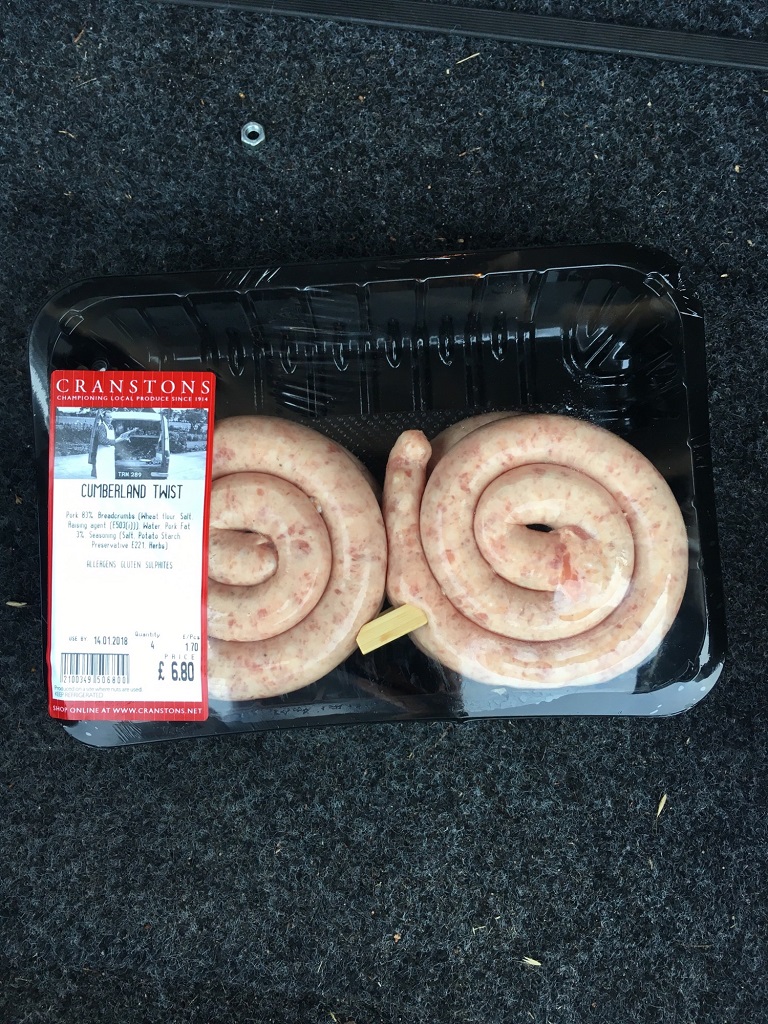 Then we have the car assuming a position that will become alarmingly familiar over the next 5 hours: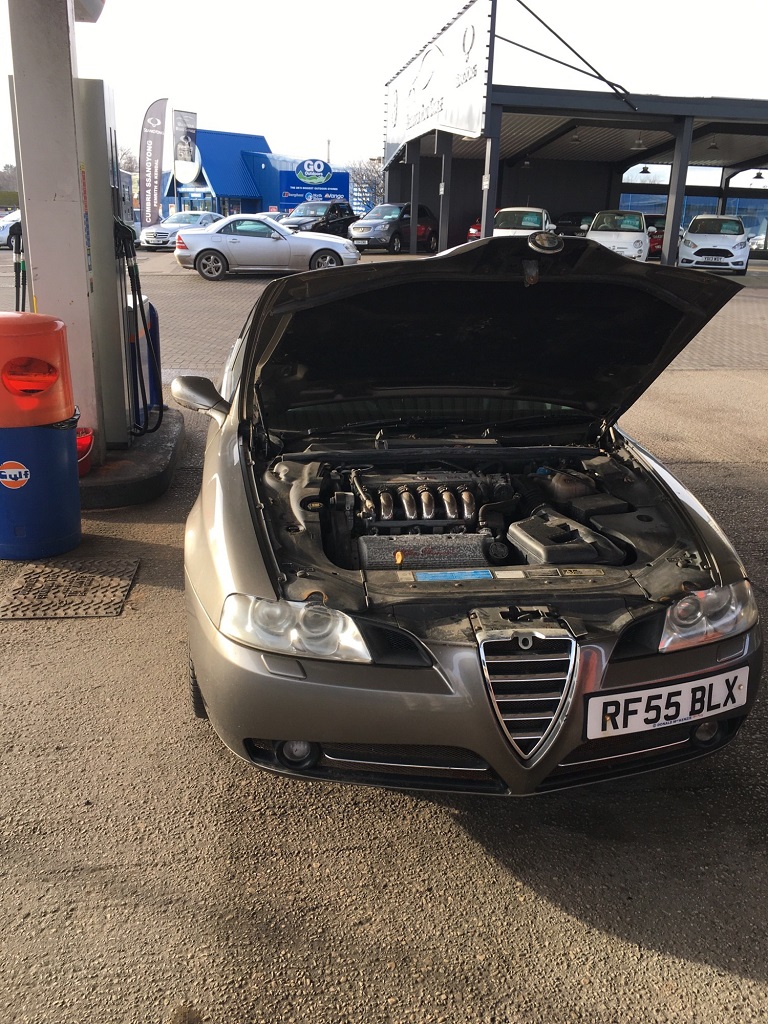 The drive home? I'm not going to incriminate myself about the roadworthiness of a car I was driving, so lets just say the brakes weren't great. All of those stops with the bonnet up weren't for petrol, they were for brake fluid. The engine was fine - never missed a beat on the whole journey. Suspension also seems fine, I wasn't exactly caning it, but there were no untoward noises. The gearshift was impossibly hard in the left/right plane, the cure is top hat bushes which is easy and cheap.
Oh, the ICS. Blank screen, not a sausage. Though to be honest, the requirement to drive very defensively and look several cars ahead meant I was not bored.
First impressions of a 166? It's a Jag that handles. It's got that same quiet hum while you move, but it doesn't feel barge like. The interior is lovely, I could fondle the door card leather for hours. I didn't find the seats overly comfortable, but that could have been because I was somewhat wound up with the need to drive carefully. A more relaxing drive may change my views.
The slow rate of progess meant that Alfaaid was shut by the time I reached them, and home is only 3 miles away, so I took it home. It would at least give me a chance of getting it ready for a viable MOT. On the plus side, I had covered 300 miles in a 3.2, and still had well over a third of a tank left. That must be some sort of record.
Next morning, I could observe my purchase in the cold light of day. It's spent its life in the Highlands, and as a result the condition of the bodywork is poor. Base of the offside wing here, other wing is the same: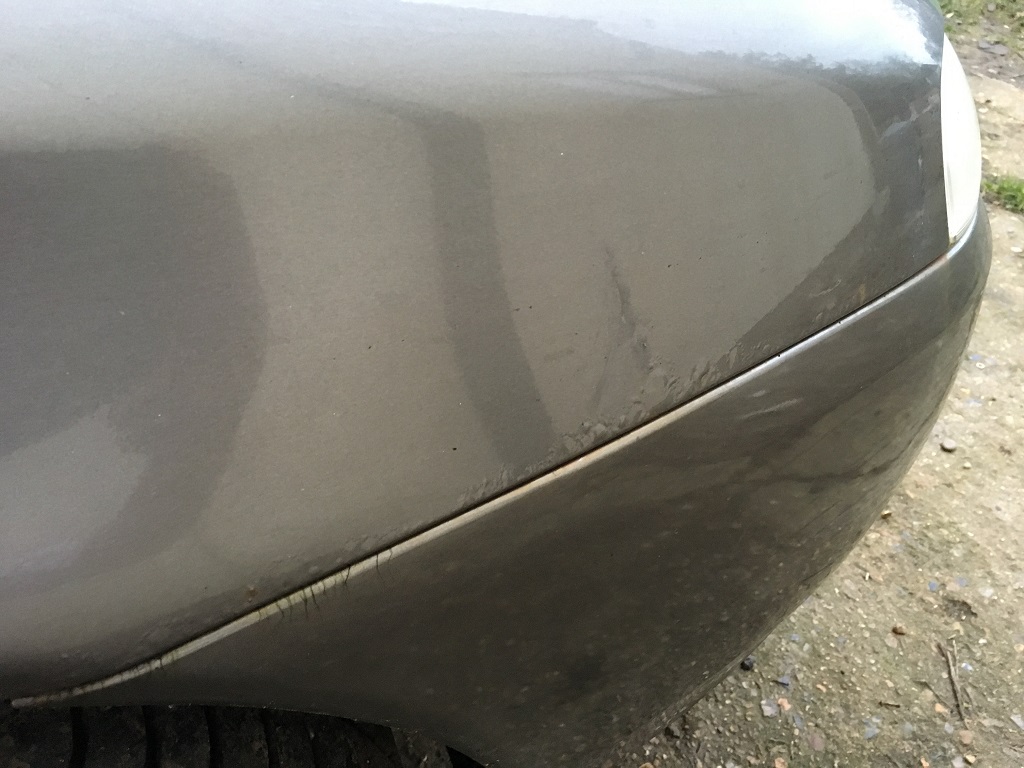 Near side rear arch is crusty, as is the back of the sill: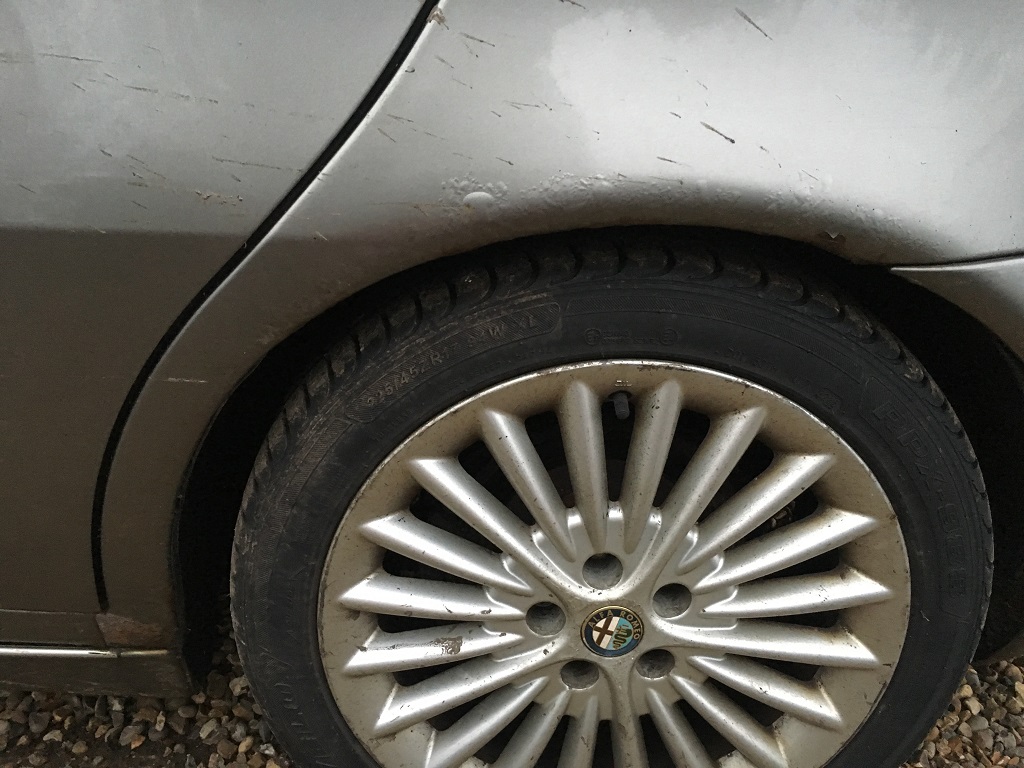 Offside rear arch is properly going, I would imagine if I hit that with a wire brush there would be big holes: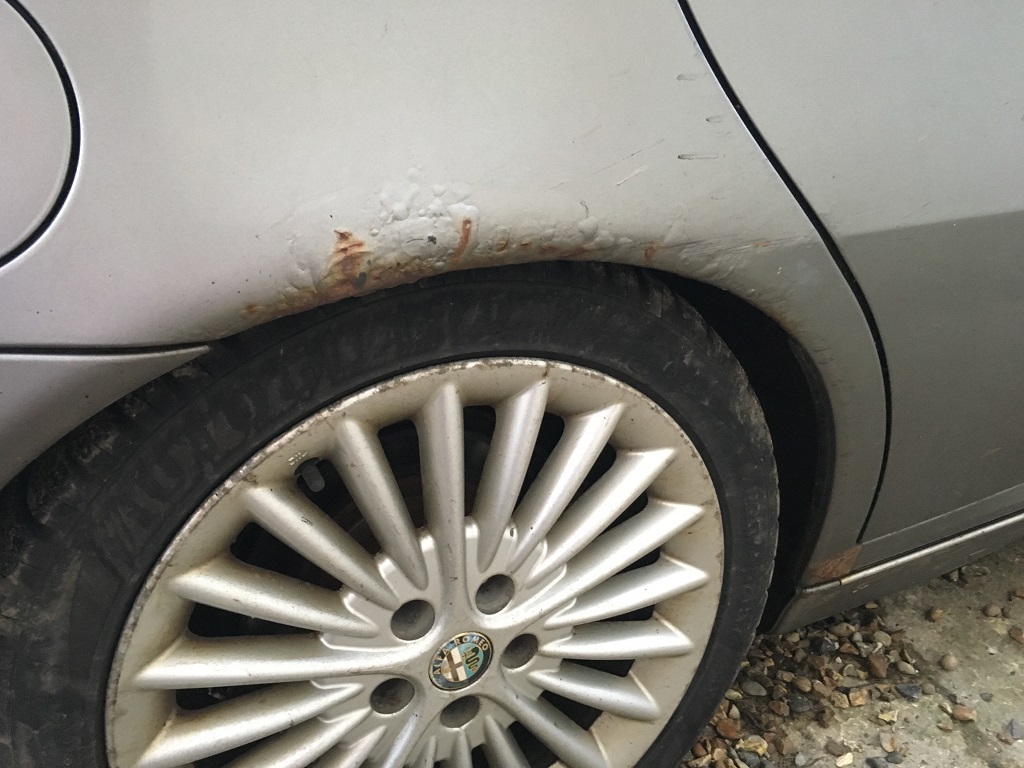 This explains the movement of the engine when coming on and off the power: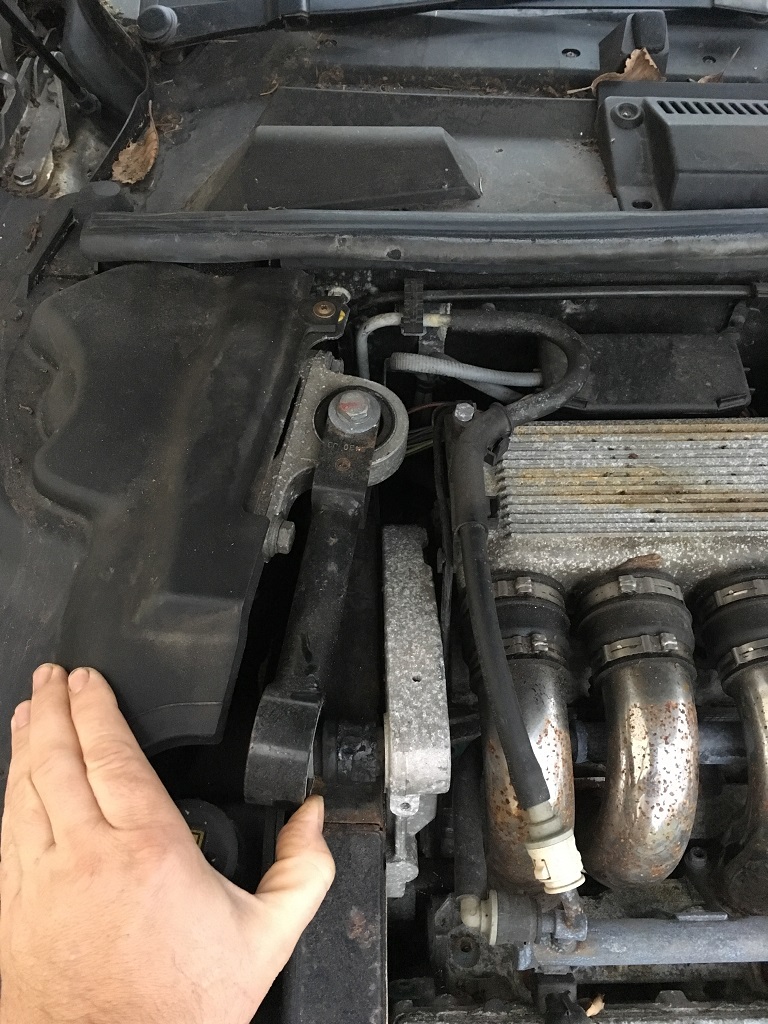 A quick look in the wheelarch suggests that cambelt access is a lot easier than a 156: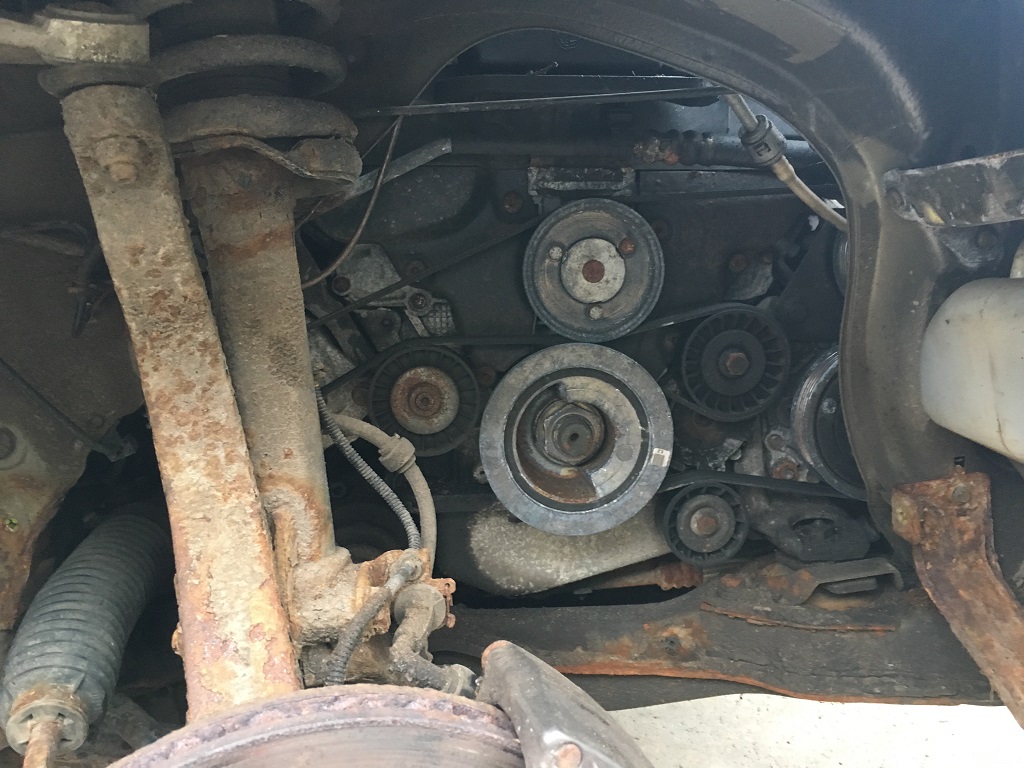 Here is the emergency fix - a new hard line from the ABS to the offside caliper. Not a perfect solution, that means taking the engine out, but it will work.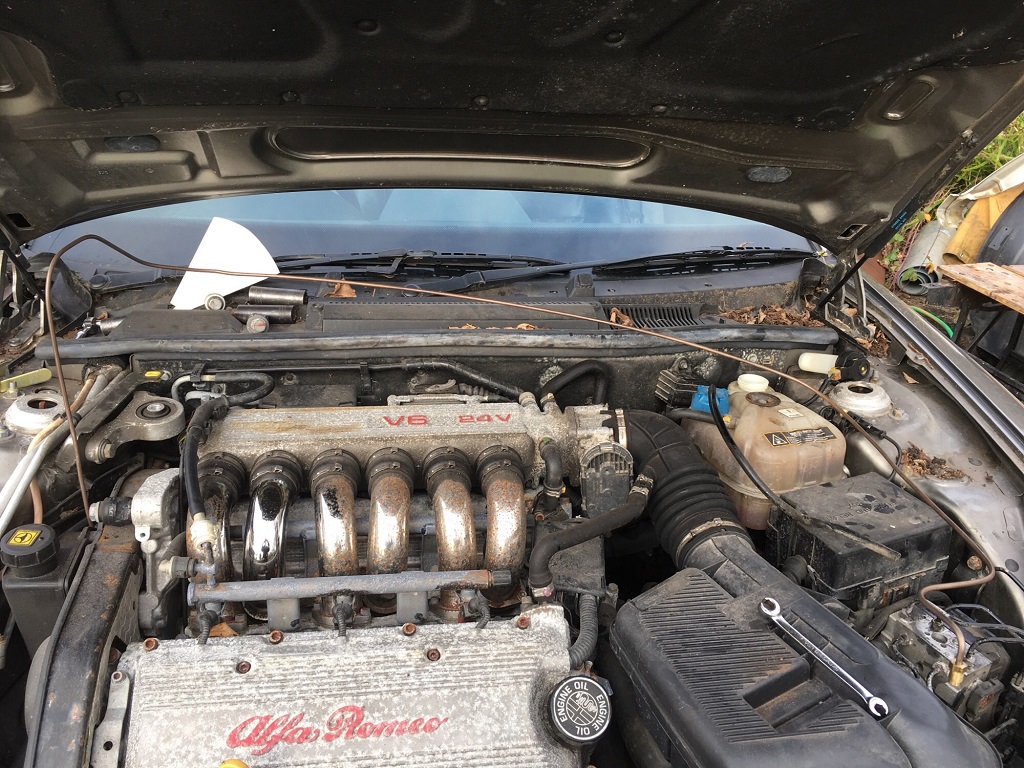 Brakes bled, the car now stands on its nose. A very quick scrub with an oily rag suggests the inlet chrome is recoverable: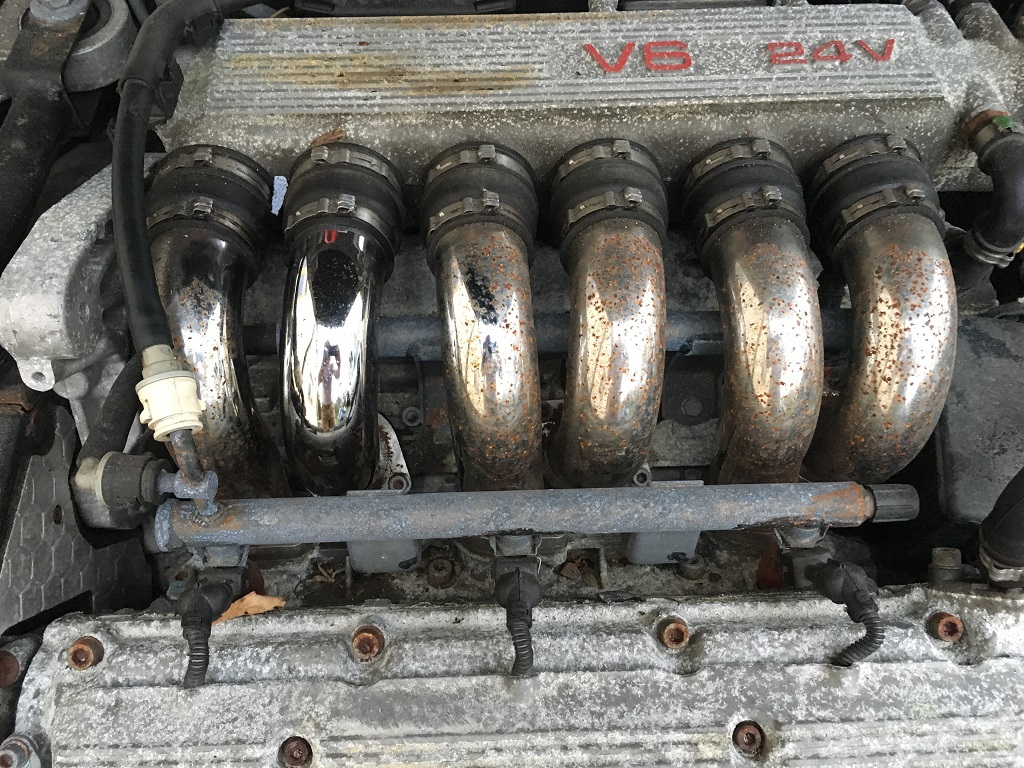 I took it for a drive down the (private) lane, it all seems to work: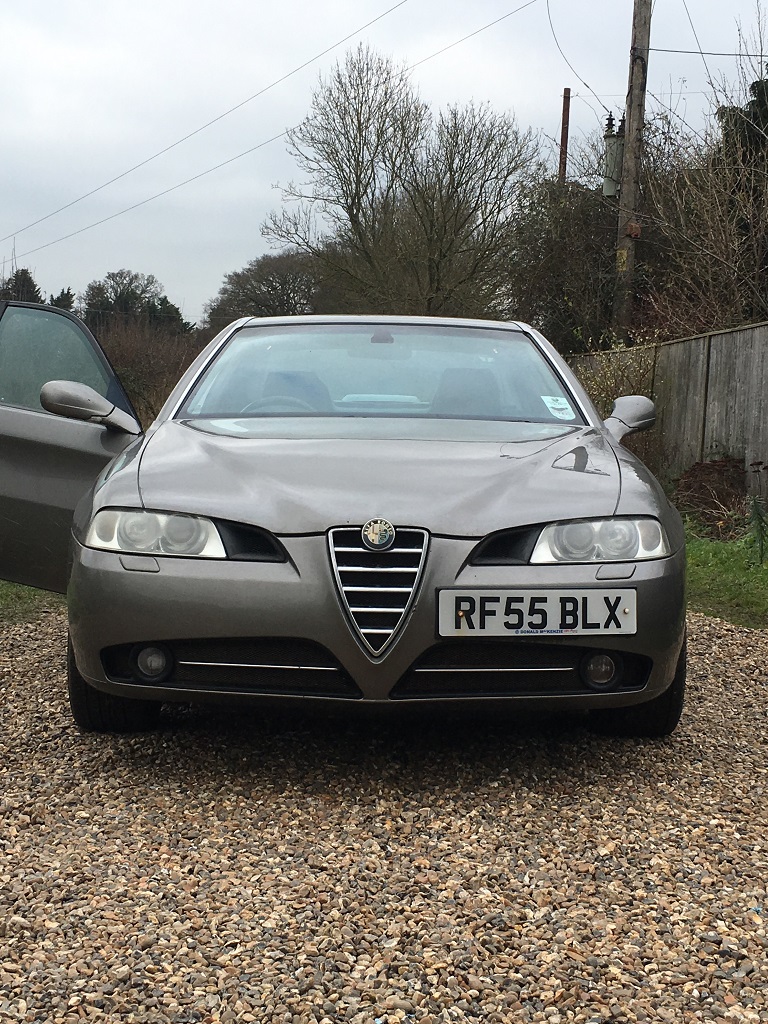 If you've read this far, you're probably questioning my sanity, and you'd be right to do so. Why on earth would someone buy a rusty 166 in need of serious bodywork (and we haven't even begun with what's happening underneath yet)?
The answer is that this story does not begin with this car, it begins with a 3.2 that was dropped off at Alfaaid with a blown up gearbox. They promptly nicked the engine and ECU out of it for a GTA. They are now left with a complete shell that is in good order (wheelarches etc are OK). I have a car with a rotten shell, but good engine and gearbox. Rather than scrapping two cars, I will take the engine + box from this one, and stick it in the other one. What could possibly go wrong? What eventually happens to this car depends on how much of it I have to nick to make the other one perfect. If I hardly need anything other than engine and box, I might have a go at fixing this shell. If it needs material pillaging, then this one is for scrap once its organs have been harvested.
The loose plan is this:
- Attempt an MOT on this car. If it is condemned, then its life stops there.
- If it passes, I will drive it for a while to iron the niggles out of the engine - it has a lumpy idle, I suspect cambelt alignment, but I want to prove it before transplant
- Get the other shell home and completely renovate the front end as the engine is out. New brake lines, pressure test the A/C, everything.
- fish the engine out of this car. Do cambelt, Q2, probably de-cat the manifolds if I can get some suitable replacements.
- drop engine in the intact shell, get MOT and drive it
- work out what to do with the remains of the rusty car.
It will probably go horribly wrong along the way, but that's the current plan.