I need to warn everyone up front: this is not going to be a fast moving thread. I've bought a GTA that I really don't need, its going to need work and has a long queue of jobs ahead of it. Not least the 156 V6 that I am restoring with the children's help. They can help me with this as well.
So what have I got? These are Pud's pictures from the ad on pistonheads. Looks nice from this side: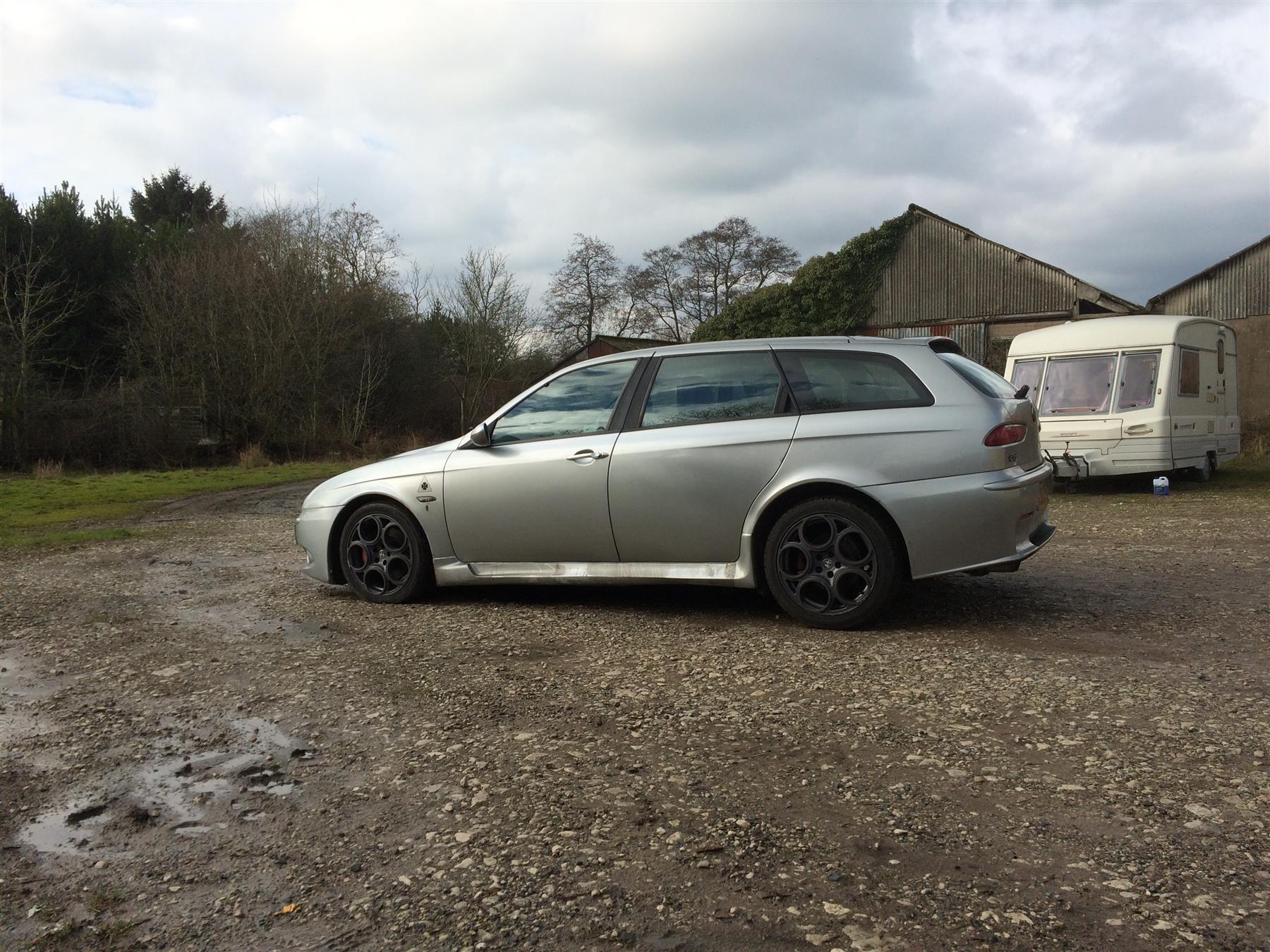 I don't think the caravan is included in the sale, I do hope not. From the other side, er, less good: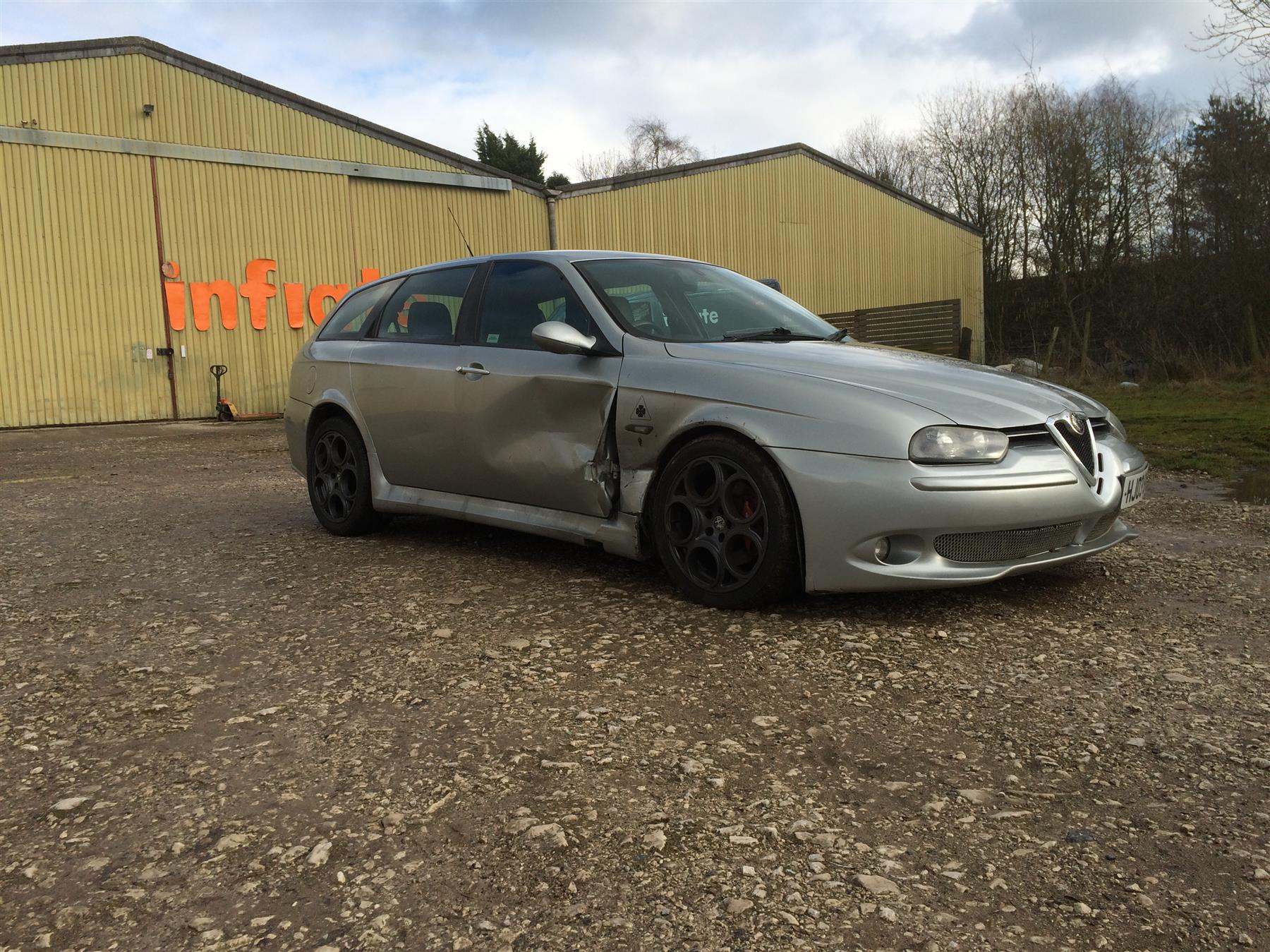 So definitely a new door and wing, probably most of the door innards as well, I'd be really surprised if that window works. Pud is including a wing in the sale - needs to be GTA specific. The door is the same as any ordinary 156, and I've got one for £20 on the bay in the right colour. The children's parts car will yield any of the internals that are broken.
The car is a Cat C as a result of the crash - I do struggle to see why, as even professionally fixed it could be done for less than £2K. Getting the wing painted will cost a few hundred, and fitting the door and wing will take about a day to get right.
Other things that are known at this stage - the downpipes are blowing, the radiator is on its way out and the CV boots need doing. Nothing particularly painful in that list. Engine is new-ish, and apparently pulls well.