the stock speakers are very low rated only 20W ( probably RMS) and made of plastic with a tiny magnet. Not exactly made for loudness or quality sound. Buy yourself a new set on component speakers, its an easy job and will make a lot of difference. Focal get get reviews here and for £125 or more you'll do alright. Focal are good because they have multiple mounting holes and the stock speakers only have 3 whereas most speakers with have 4. The focal are easier to fit because of this. Other makes will need some adapter rings to allow for the 4 holes.
Just use the adapters, any decent 6.5 will fit. You need an adapter anyway to space it out the inch or so like the factory speaker.
OP if you're not a mad audiophile and just want it working again decently, don't bother replacing the factory speaker. They really are rubbish and even if you're not that fussed about music you'll appreciate the improvement some "proper" speakers will make.
You can buy kits with the mounting adapters and wiring plugs to make this an easy modification. These Pioneers will play well with the factory stereo and be a massive improvement on factory for a modest spend.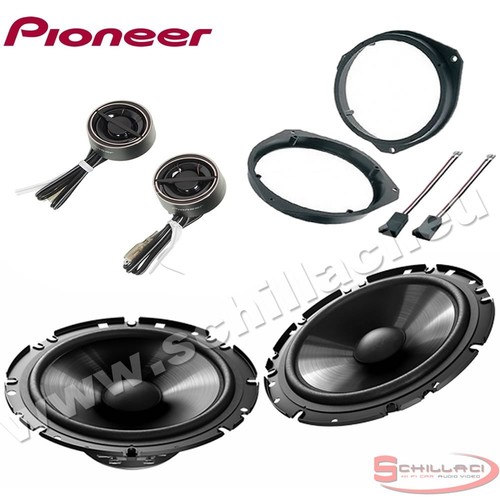 Find many great new & used options and get the best deals for Car stereo front speakers kit for PIONEER Alfa Romeo Giulietta with adapters at the best online prices at eBay! Free delivery for many products.