Discussion Starter
·
#1
·
Wife took me away for my birthday to
Castle Hotels Ireland, Castle Hotel Roscommon Ireland, Castle Hotels In Ireland - Kilronan Castle Estate & Spa, Co Roscommon, Ireland
Decided to take our spider on its first weekend away, having laid up for over a year and only recently been brought back to life we eventually had enough confidence in it to go further afield. And were we glad every chance the roof was down and luckily the sun came out for us between the odd shower. First stop was a small village in Co Leitrim for lunch, once fed we returned to the car to find it would not start, starter motor is dead so followed a comedy of errors for the next two days, but it did not lessen our enjoyment quite the opposite we became experts at finding a parking spot on a hill and jump starts.
Co Leitrim
Took lots of photos which in this part of the world is easy with so many beatiful back drops.
Lough Meelagh Co Rosscommon
http:
//i1061.photobucket.com/albums/t468/septembercottage/ALFA%20ROMEO%20SPIDER/SAM_1760_zps072775e5.jpg
Rosses Point Co Sligo, had to wait for Mr and Mrs Posh in their Porsche to leave before jump starting the Alfa, well wasnt goint to embarass the Spider in front of the Germans.
Bundoran Co Donegal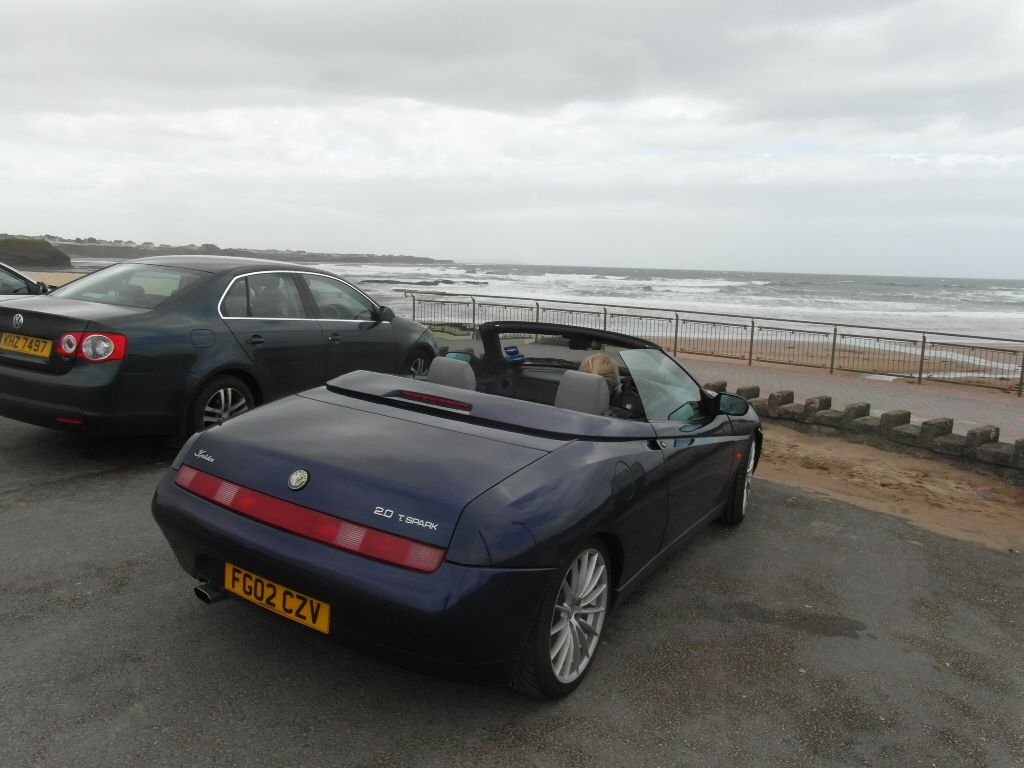 Lough Erne Co Fermanagh
Little car was almost faultless, the exhaust is hitting, there is a small bit of wind noise from the drivers window, speedo is still not working but think its an abs sensor and the roof squeaks (cured with a bit of cardboard) just needs adjusting as its not clamping down tight.
Pulled like a train handled brilliantly on the smooth stuff shook our fillings out on the mountain roads
but it didnt matter our little £550 car gave us so much and made the weekend we both felt like we won the lotto.
Roll on the next one.:inlove: