I gave the car a really good run for the money.
It was certainly pretty good at overtaking stuff on the straights - and not too bad through the bends. We even managed to slip pass an Aston Martin as well as some other exotic stuff.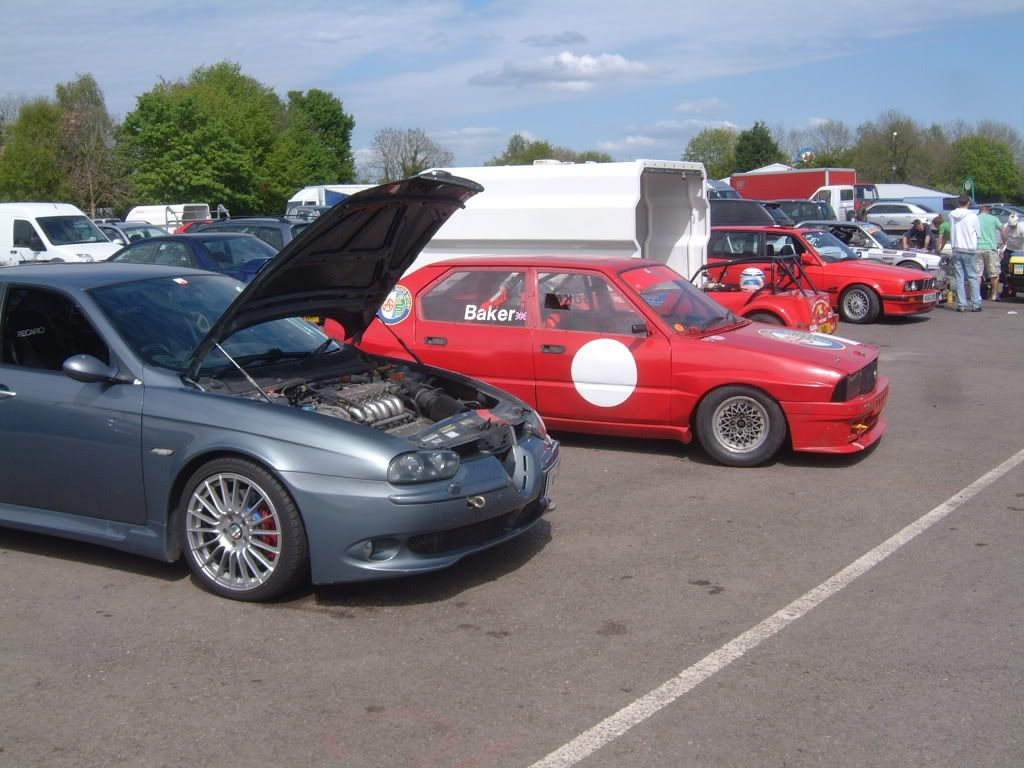 In the first photo taken whilst the engine was cooling down a bit - you can just about see the Recaros, which is just about all that is left of the interior. In the second photo, bonnet closed and just about ready to go out on track again....