Discussion Starter
•
#1
•
i heard about this on another site so i tried it with a few small bits and OMG does it work.
all you need is
vinegar (13p from tesco).
wire brush.
container big enough to put rusty bits in.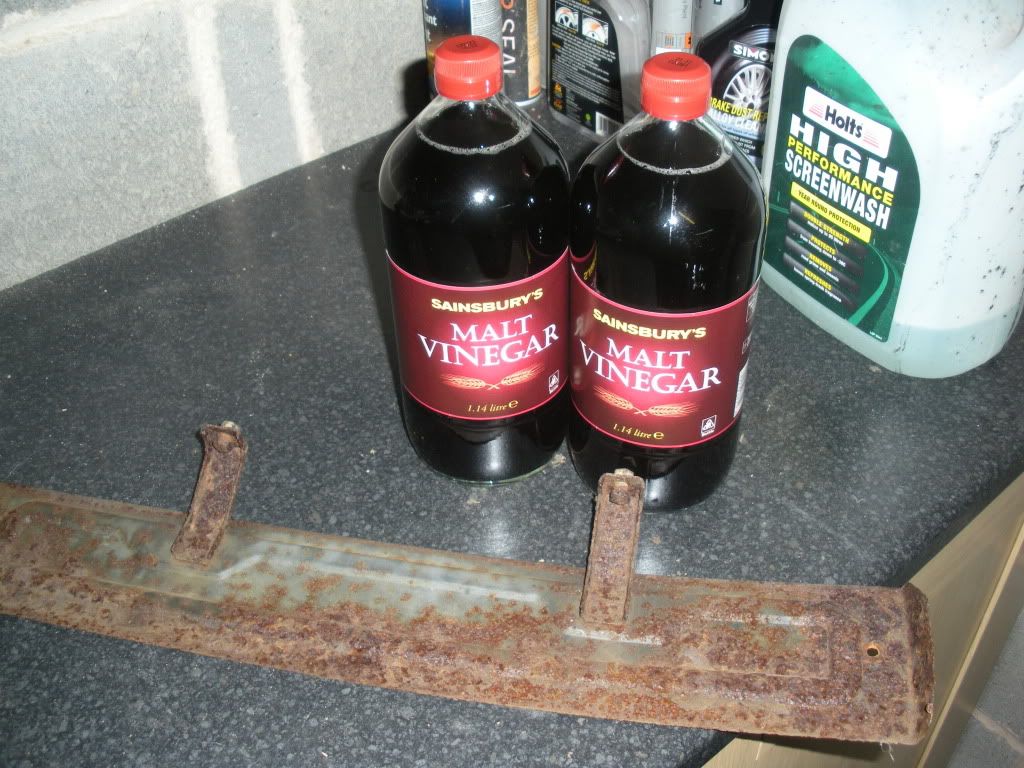 All you need to do it put the item in container (i needed to refurb my golf mk1 numberplate holder had nothing the right size so i used tin foil. but i'd recomend using a plastic curry tray for your wheel nuts etc).
pour vinegar in to cover the items and leave for 24 hours. when time is up take out and give it a light going over with the wire brush, if some rust is still there give it another 24 hours.
once all rust is gone wash and dry with soapy water and prime/paint or laquer straight away
THE RESULTS
26 hours in vinegar
72 hours in vinegar