Well, im not sure if many of you know that you can actually swap your alloy topped rocker/cam cover for the new updated plastic topped cover which looks alot better and more updated...
I swapped mine today..
Here are a few pics of whats involved...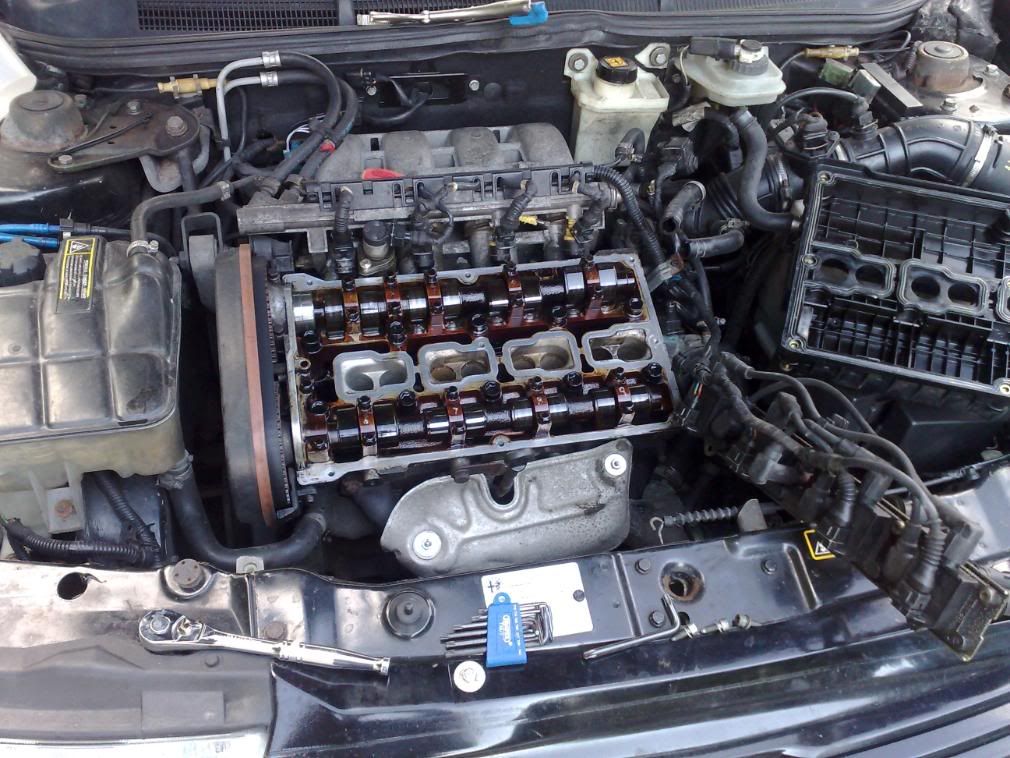 - Engine with cover removed..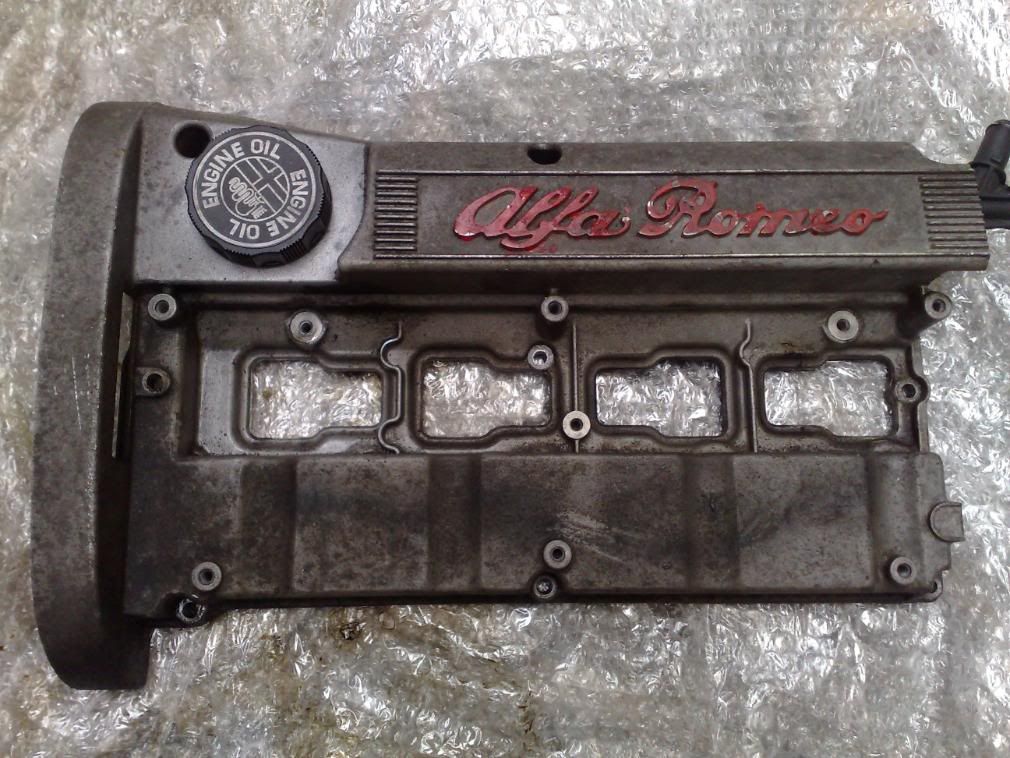 - The old alloy top cover which I took off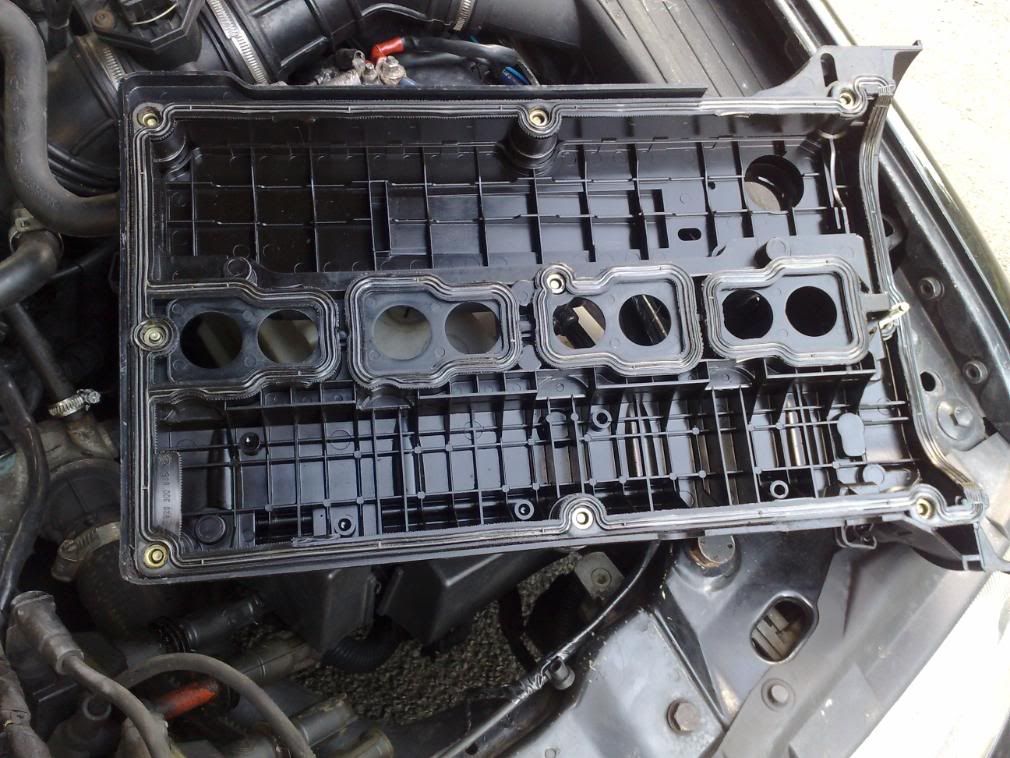 - New plastic cover before fitting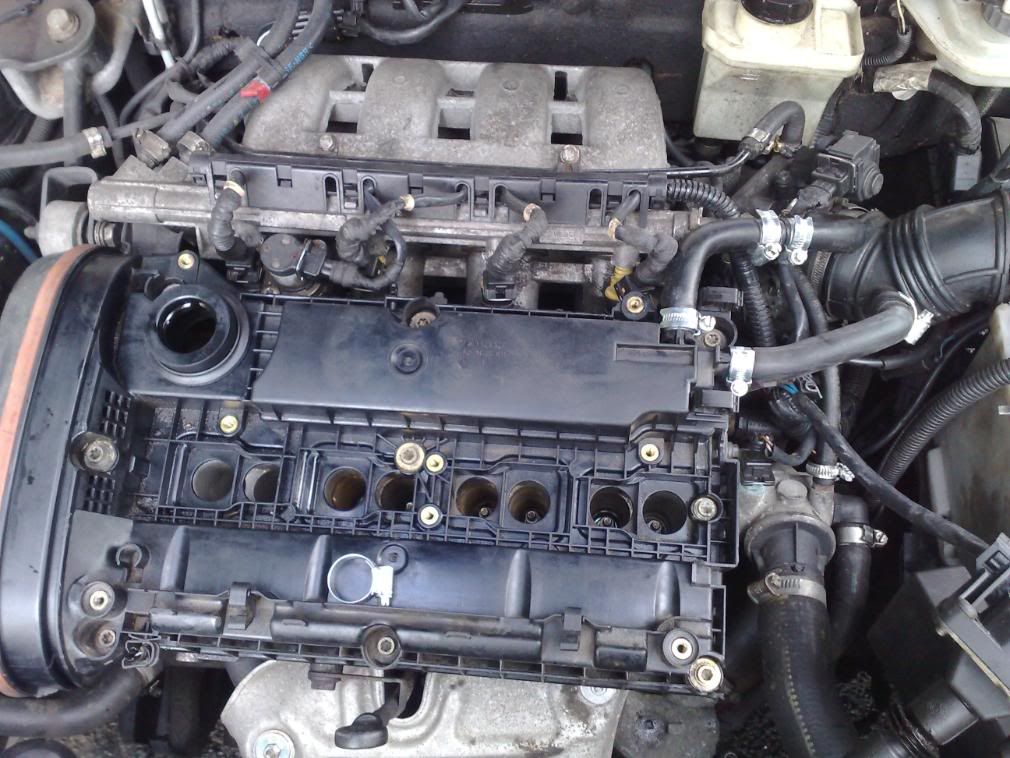 - With new cover fitted..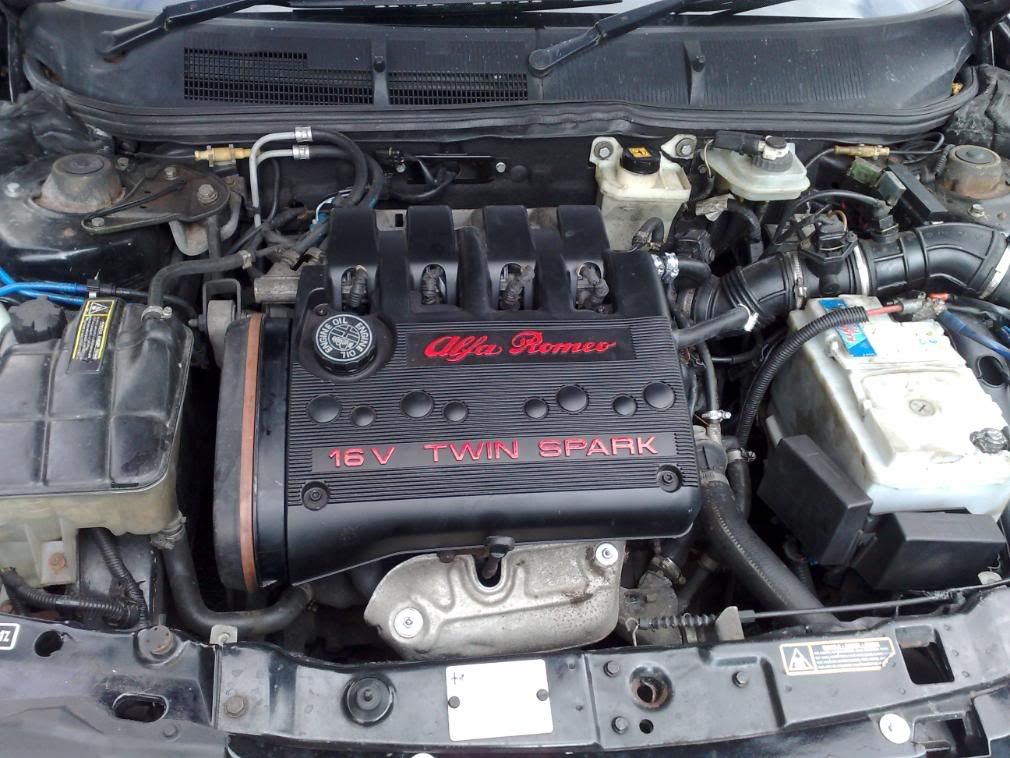 - All finished!!
The only alteration you need to make is to the breather pipes, see pic:
:thumbs: