Discussion Starter
·
#1
·
The origional work began here:
http://www.alfaowner.com/Forum/just...6892-a-weekend-of-work-on-the-cloverleaf.html
Now, today (21/10/07) was a fun day, i had only a few hours to work on the car and so much i wanted to do. The main job of the day was to fix the heavily juddering wipers!
So life began under the bonnet: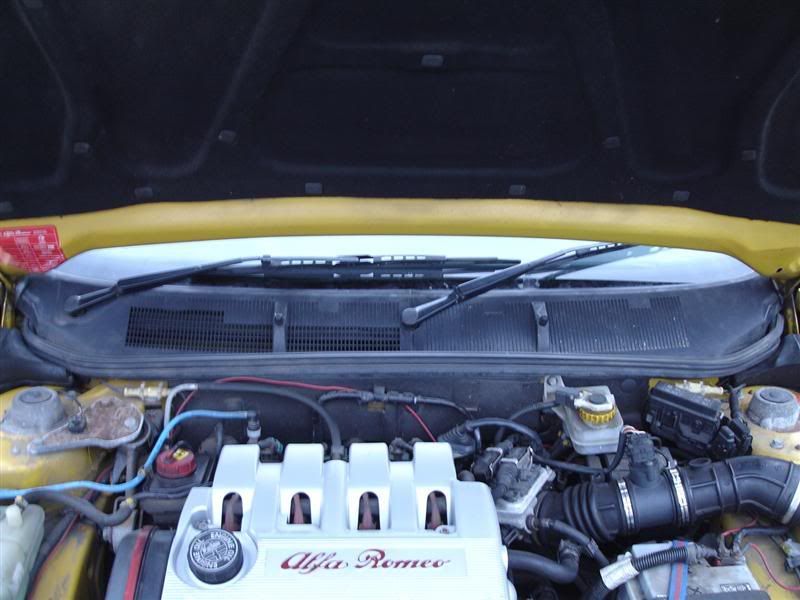 I set to work removing the scuttle and wiper arms. I have done this before on a mk2 punto and it was a nightmare to do, i was shocked how easy this was on the 145.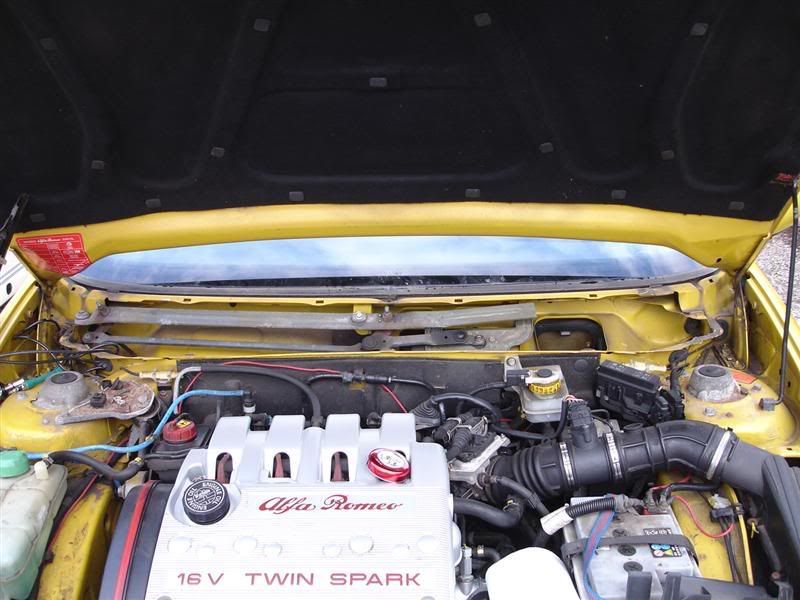 With the scuttle off, i was once again surprised. this time with how hefty the linkage is. no worries about breakages here then.
I was about to set to work on removing the linkage when i noticed this large plastic box: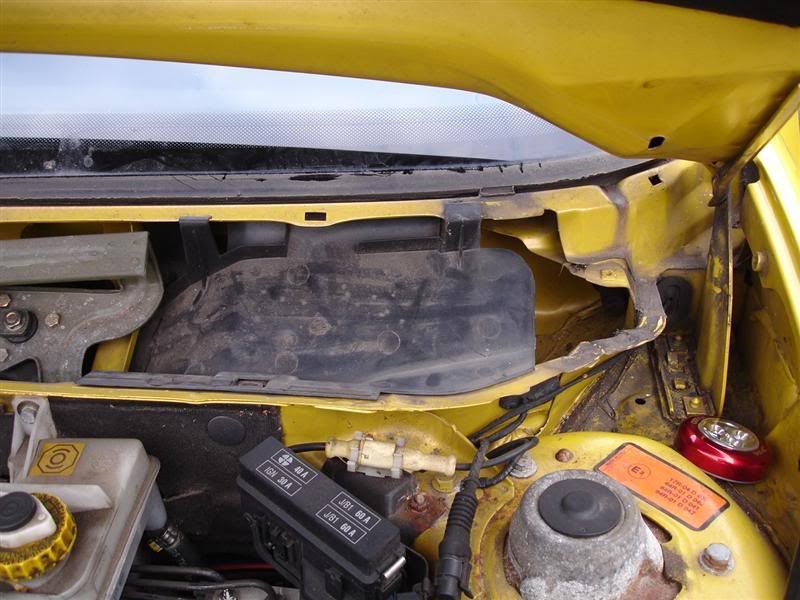 I pulled it out, and to my amazement i found the interior heater fan!!!
This was brilliant as it allowed me to remove those bl***** leaves without taking out the dashboard!!!
After that, i removed the wiper linkage: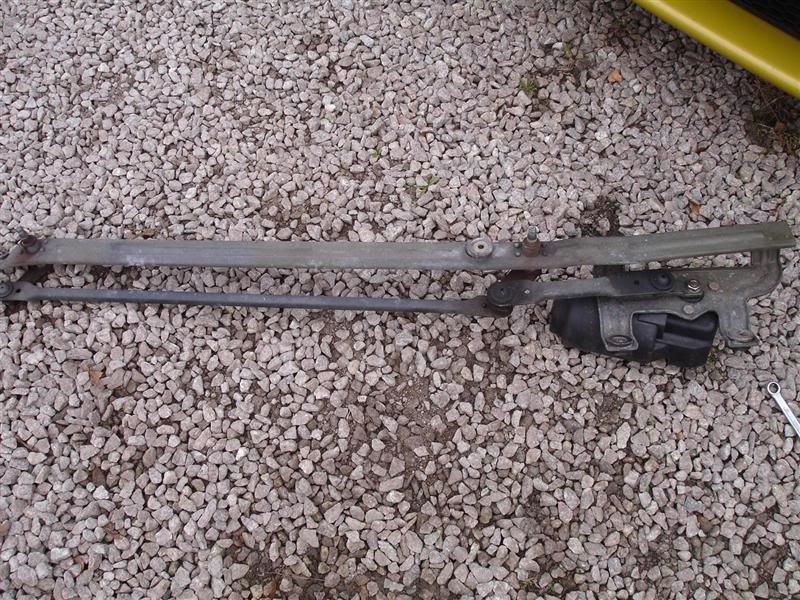 and then i removed the motor from all this, ready for repair:
I removed the plasic cover over what i assumed was the gearbox and was shocked to see.......
Lots and lots of earwax over the wiper park sensor.
I can only assume that this should not be like this at all and that the grease had migrated from the worm gear.
So now it is all clean: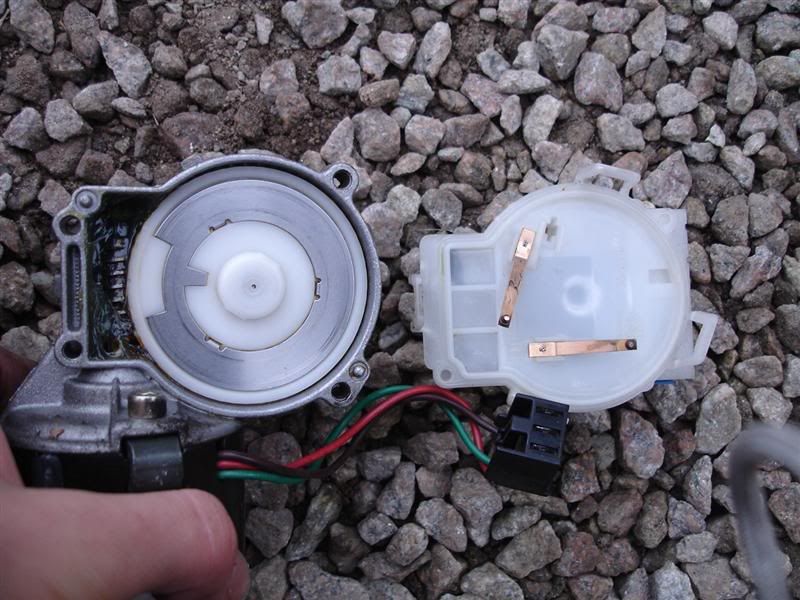 After that, i reasembled it all and tested it...
WOOOHOOOO!!!! It works, my wipers actually go up, then down again without any hesitation or judders at all!!!!
This is the first time i have set up to do a job, not lost a single tool and been able to do everything with no blood shed or stress.
Needless to say, i am a happy bunny
Now, this week she gets sent to the garage to get the clutch and cv joint replaced. I have also discovered that my rear wheel bearing has gone so that needs replacing too