1750 GTV, 2000 GTV, Stelvio Milano 280
It's been a nice day her so I had chance to clean some Cars, here some shots on my drive.
A Gentle Rose between two agressive Thorns perhaps
From left to right, Alli (as in GT Alleggerita) Miriam and Bertie.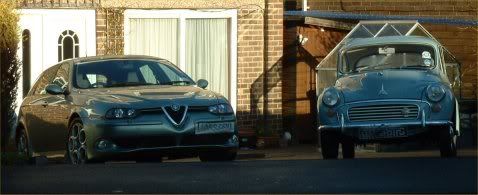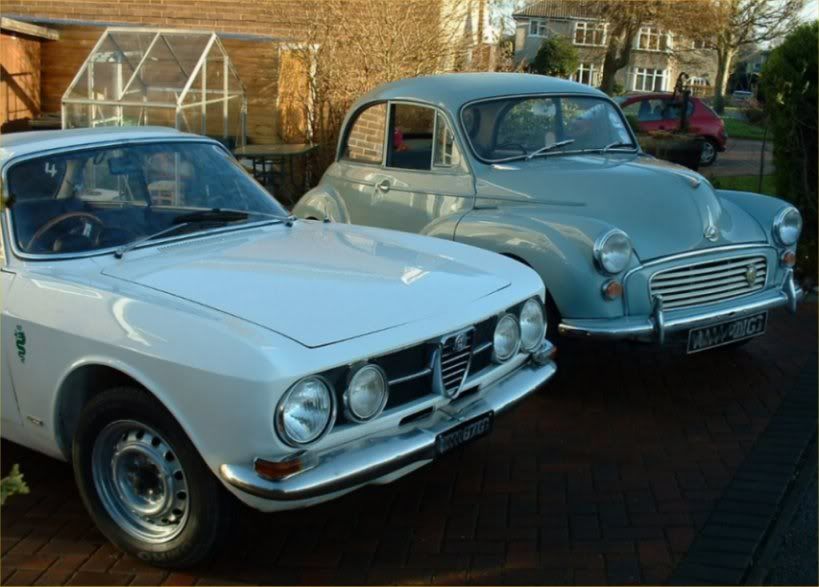 Some contrasting engines, sorry about the state of the little Morris Engine, she really deserves a clean.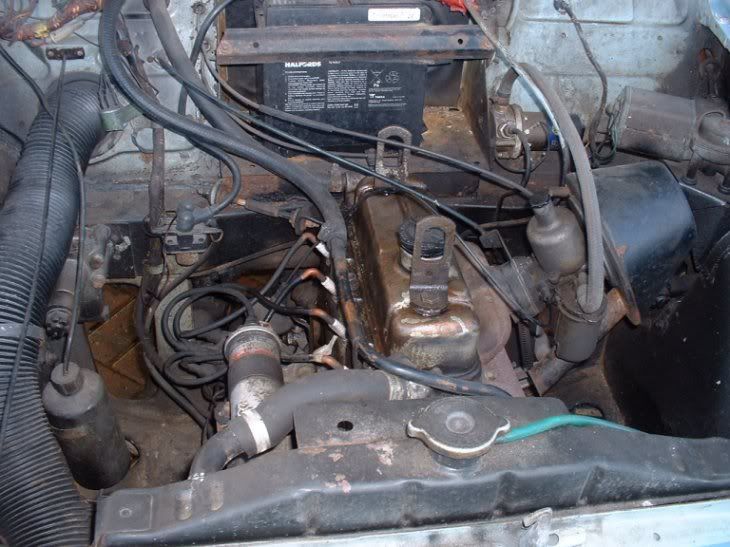 I like this one