Had a good day yesterday! Went into work as usual, before heading off to watch the Guinness Premiership Final at Twickenham (Leicester Tigers v London Irish).
On the way down, we popped in to have brunch with my friends dad. It was originally going to be a barbecue, but due to the weather, a full English breakfast was laid out in it's place. :thumbs:
Last Tuesday, his dad had taken delivery of a Nissan GTR
and so, before we headed off to Twickenham, he took us out for a spin!
After a mile or so of leisurely cruise, he asked us if we fancied giving it a drive, to see how it really felt behind the wheel. How could either of us decline?
Unfortunately, during the first 1200 miles, you aren't allowed to go over 3500 rpm or put your foot down more than half throttle
, even so, this car, I can say from first hand experience, is a beast. :wow:
Even in "Comfort Mode" the suspension is extremely firm but not what I would call harsh. We didn't try the "Race Mode", hardly any need when you are driving it at speeds capable by it's sibling Micra!
To use the car fully, it has to have covered 3000 miles (IIRC), and we have been invited back for a spin when that time comes. Whether I will be priveliged enough to drive it unleashed, I'm unsure.
One thing I do know, and I admitted yesterday with a grimace, I :inlove: a NISSAN!!!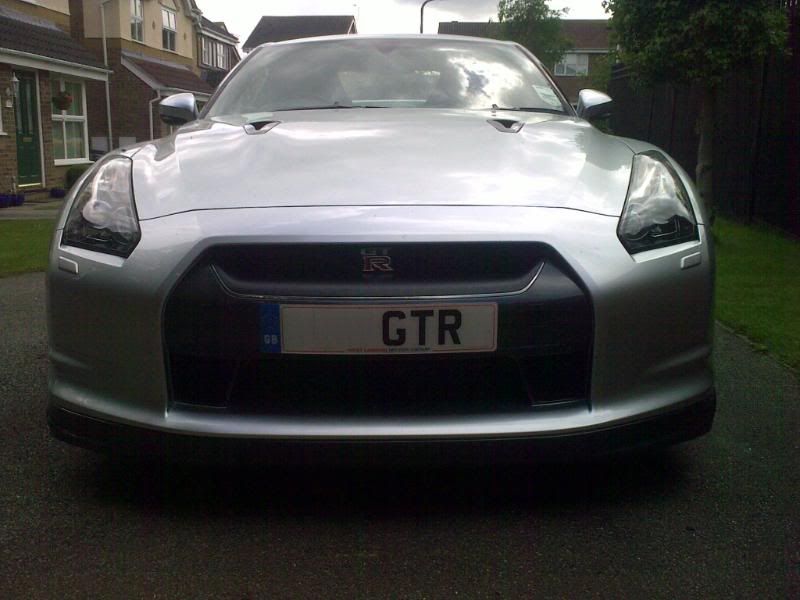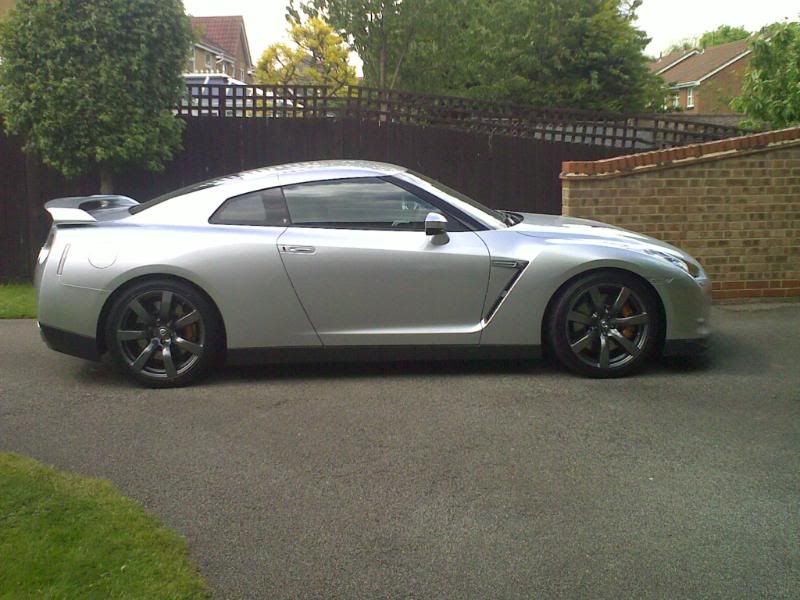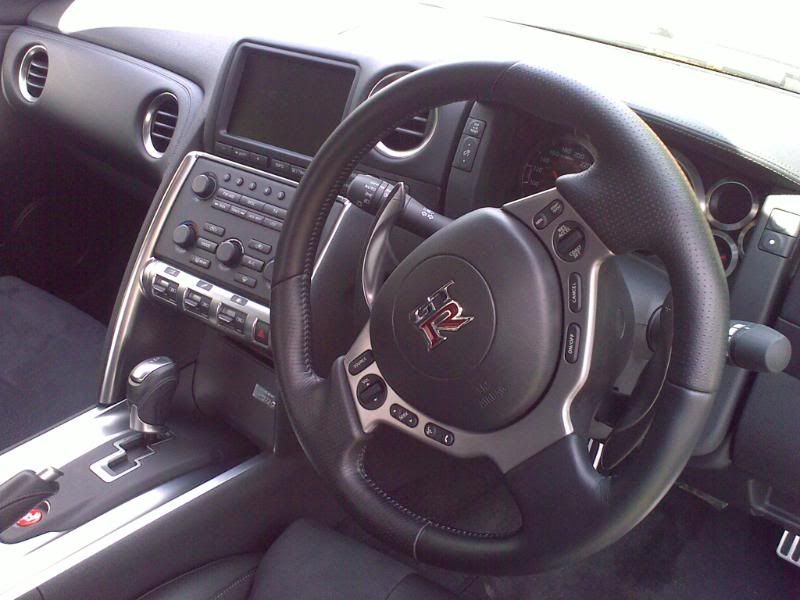 Then, off to Twickenham. Now Aylesbury to Twickenham isn't exactly far, but the trip in the GTR had put us back slightly, so we hit the crowds heading to the game on the way in. (Not litterally hit them, that would be wrong!) It ended up taking nearly 2 hours!
Once there, we got our Guinness and sat down to watch the match. I must say they were the two best pints of Guinness I have had in a very long time, superb!
Once the "highly choreographed for television" borrocks was out of the way, it was time for kick off. 22 seconds later, the first points were scored; London Irish 3-0 Leicester Tigers.
Now I'll be honest, I didn't actually watch much of the game. I was too busy having a laugh and taking in the stadium experience!
We left just before the end of the game, with Irish still winning.
We avoided the traffic and headed home to sunny ( :lol: ) Norfolk.
The journey home was much quicker, but by **** weren't we knackered!
A quick check on the scores and by a stroke, Tigers had taken the game, 10-9!
Good game, good day! :thumbs: