Discussion Starter
•
#1
•
Well, for the past 3-5 years I have gleened lots of information from this forum and others. So I thought it was about time I showed what I have been up to. Its no where near what shiny_car is doing, but it serves my purpose just fine. The aim was to have a good sound quality but retain the OEM look interior, and be able to fully use the boot if necessary.
I have modified far more than I ever anticipated, from redoing the well know ISO wiring (moving the pins round in the socket by releasing the metal connectors), to running cables all over the place, and even sanding and spraying stuff! Not to mention MDF speaker mounts, modifying doorcards, sound deadening, etc etc etc. I can't remember how many times I have removed the rear seat, and assorted trim. I can honestly say I have come to know how the car is assembled.
The system in the end comprises of a Blaupunkt MP74 with a custom made fascia surround (chosen as it has the features I wanted and it matched the interior perfectly), an Alpine MRV-F340 4 channel amp 2 X bridged to run fronts Alpine SPR 176 (amp was originally used to run the fronts with two channels and the sub with the other channels bridged) and a bridged Alpine MRV-T420 powering an ARC Audio 8D2 subwoofer in a small enclosure (originally running infinite bafle).
Here are a few photos of the end result.
Headunit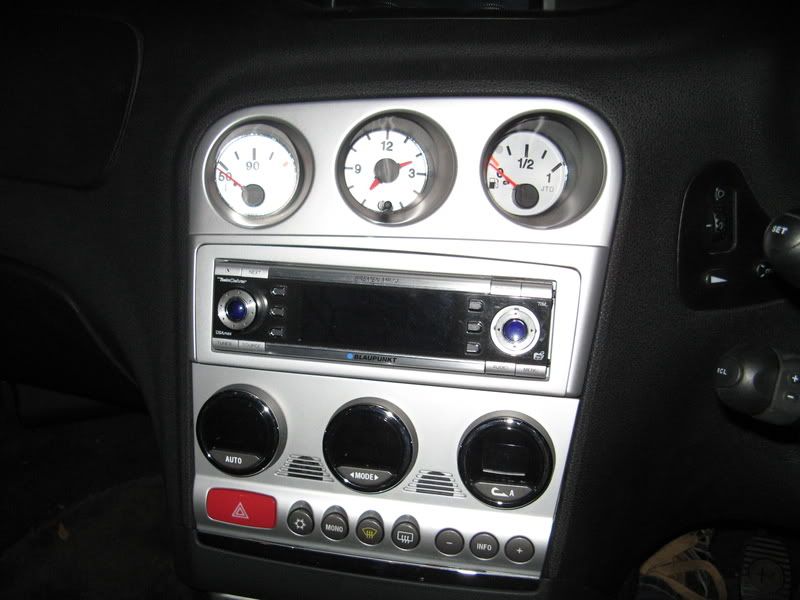 Headunit at night
Front tweeter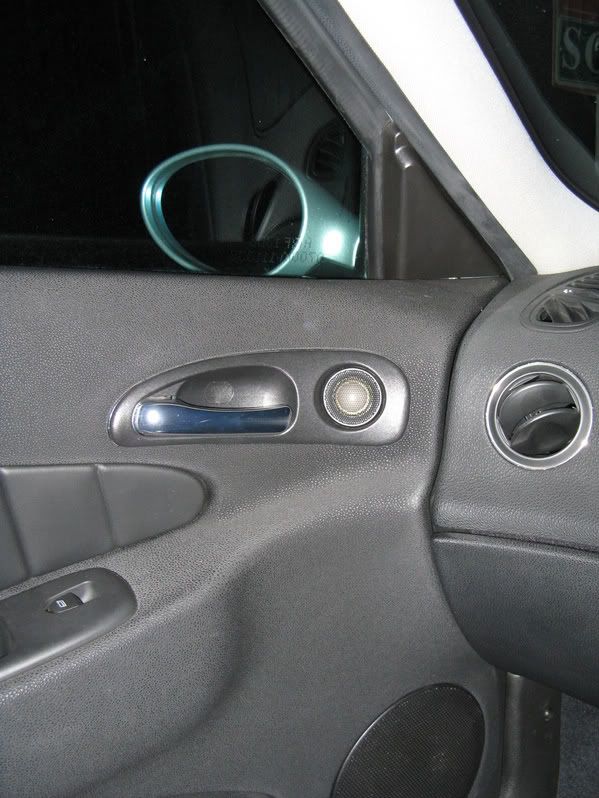 Phone Mic - Connected via Bluetooth adapter
Boot
Alex