Discussion Starter
•
#1
•
As some of you might know, the 156.net forum is no more. We knew that the site was going down for a while (lack of traffic) so I took the opportunity to save some of my (hopefully) useful threads.
Bought a broken 3.0 V6 and a good gearbox out of a 166 last Friday. Spent my day off work removing it, some of Satuday stripping the ancilleries off (not included in the sale) and Sunday Mounting it on a stand. I started to strip it down last night after work....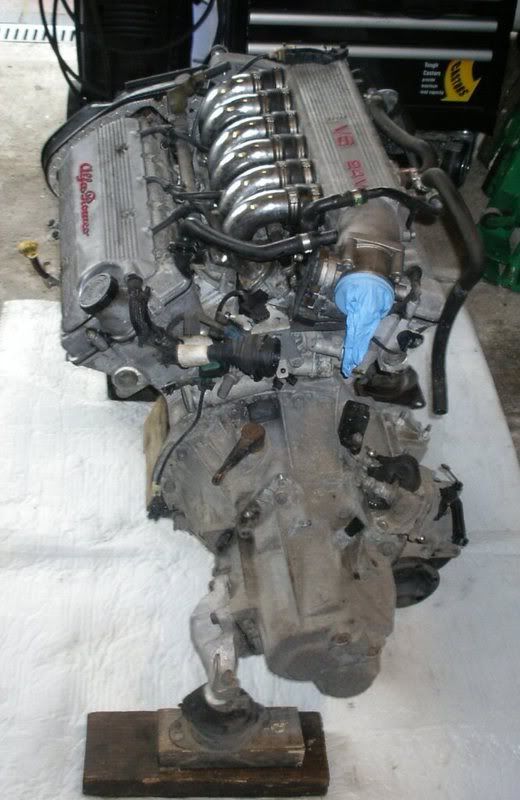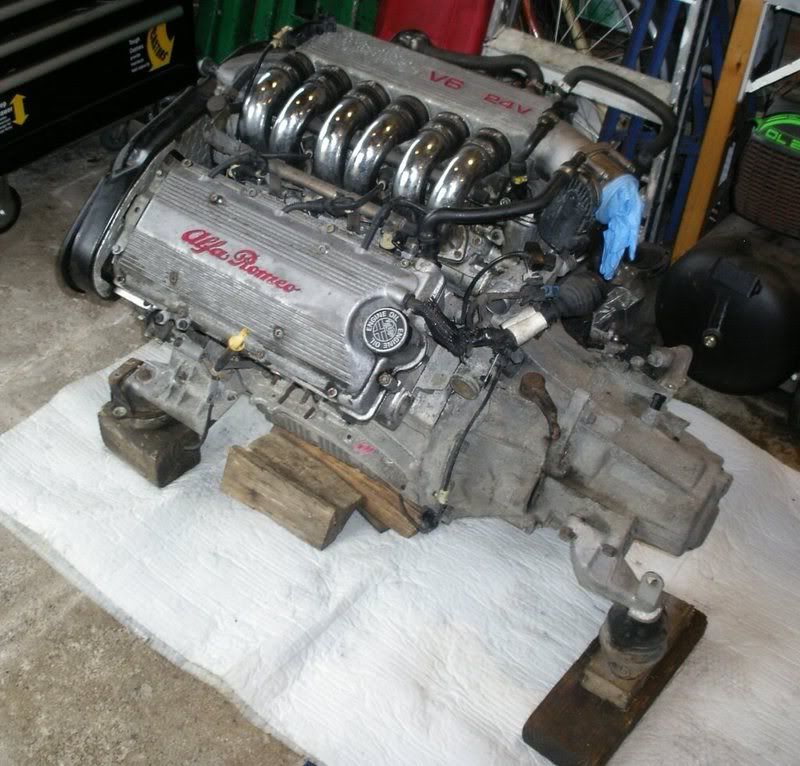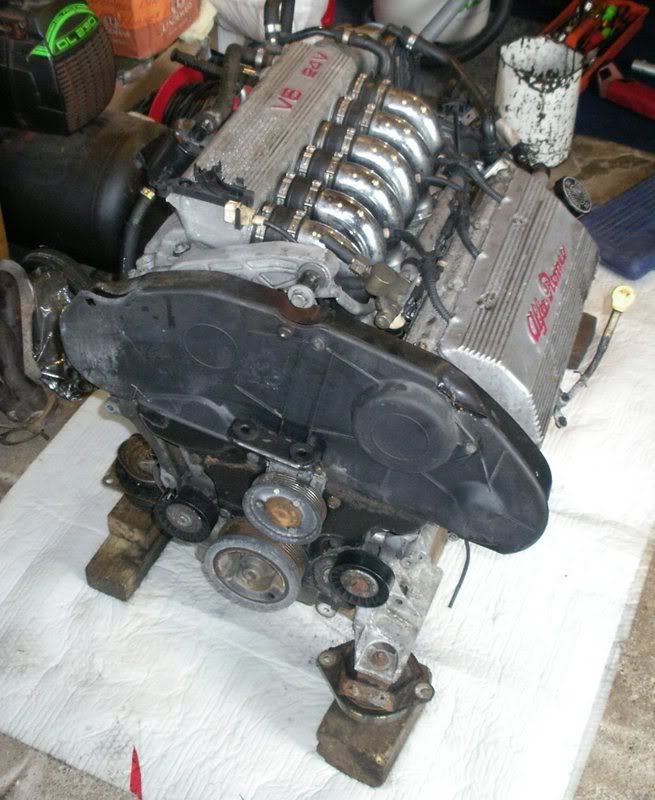 Removing the gearbox. The V6 uses a pull clutch so you
must
remove the slave cylinder prior to trying to pull the box off the engine.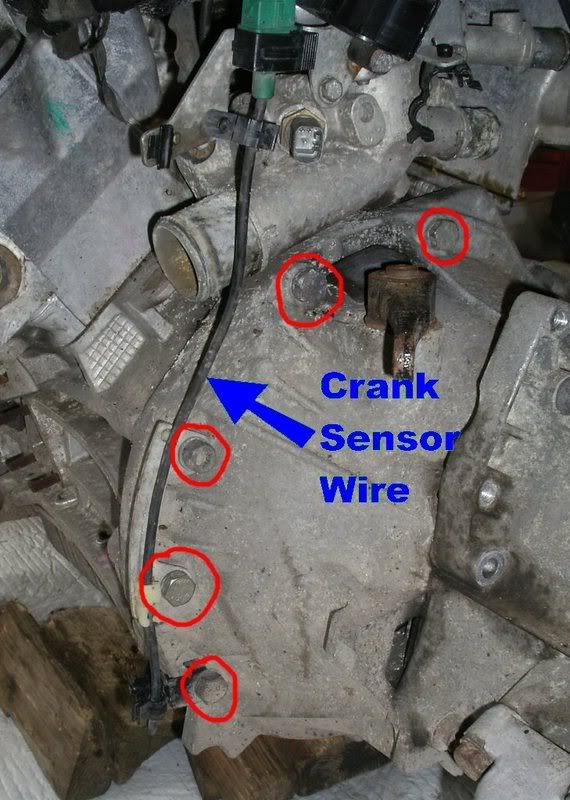 Unfortunatley, the starter motor needs to be removed and to get at one of the bolts holding it in place (circled yellow) you need to remove the rear exhaust manifold which is a real pita in car.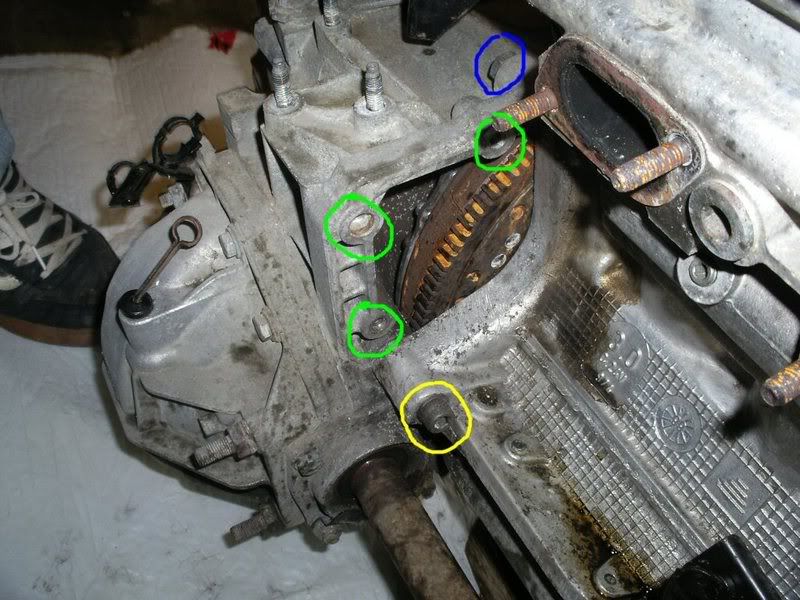 Clutch removed to show DM flywheel.
The 166 engine mounts are very different to the 156 set up, as is the subframe. On a 166 it forms a complete square around the engine, with the front mounts bolted to it rather than the chassis legs ala 156 Its also more difficult to remove the engine as a result.
In order to remove the mid drive shaft you need to remove the 3 bots holding it in the mount:
Putting the engine on a stand: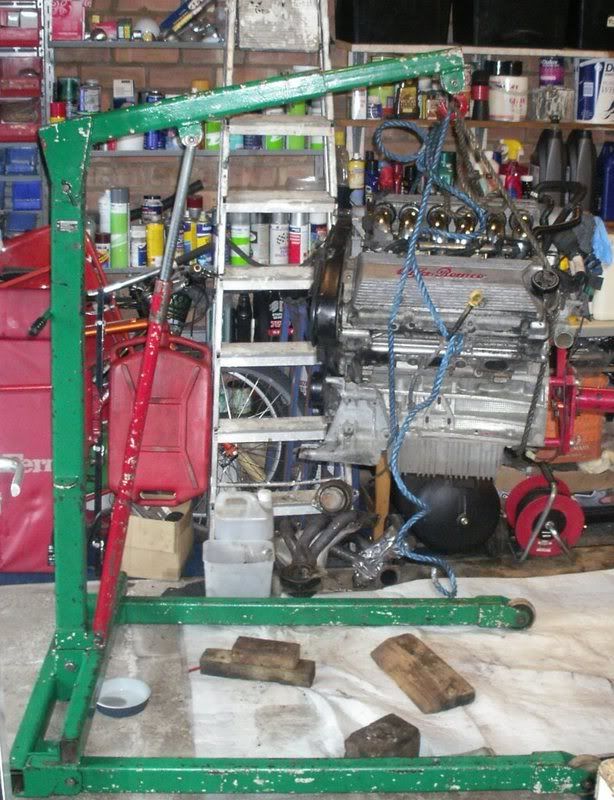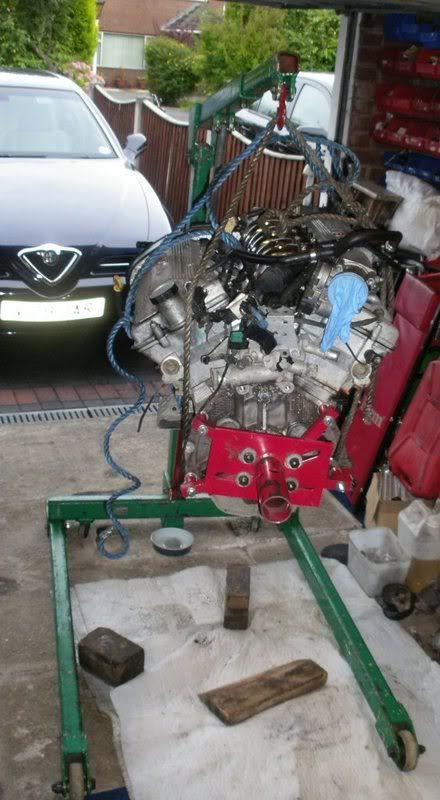 Removing the cam belt covers. I rounded off the hex head bolt circled red... [:$]
Removing the rounded bolt. The splined socket shown is fantastic for removing them pesky rounded off bolts.
Covers removed: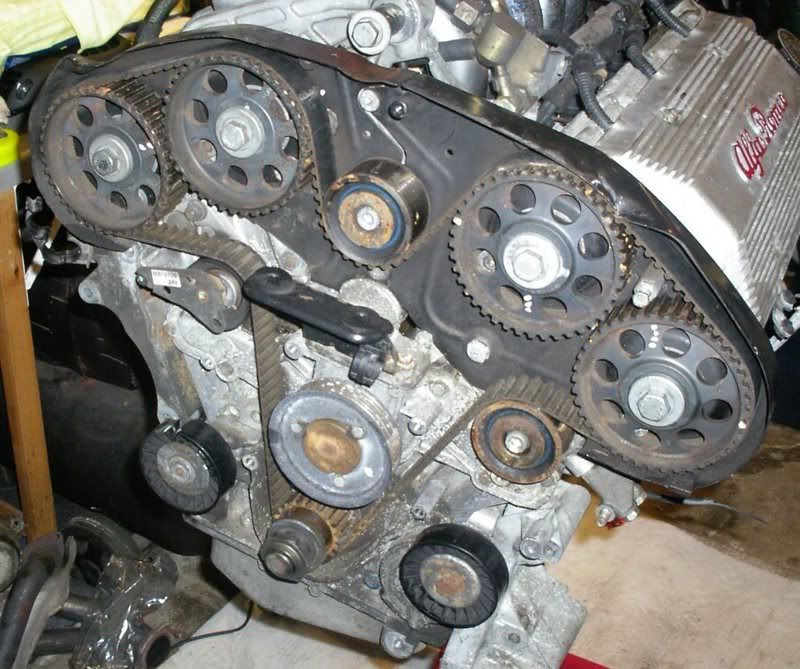 Stripping the wiring loom off the front bank: