(Post Link)
post #1 of 1
Old
12-06-10
Thread Starter
Status: -
AO Silver Member
Join Date: Mar 2009
Location: United Kingdom
County: Tyne and Wear
Posts: 1,446
New Products at North East Detailing (North East of England that is)
---
I was down at NED today buying a rotary backing plate and theyve got loads of new stock in. Theyve added the Prima range, one of which ive used is banana gloss which is mint! This stuffs blowing up at the mo even though its been out for a while.
Prima Car Care Products | Premium Quality Detailing Products
Then theres the Migliore range which is made up of all types of products including a few high end waxes in lovely packaging. This stuffs highly spoke of.
Migliore: Exterior Waxes
The next new one they have is the Stjarnagloss range which comprises of various cleaning products including red snow foam, clay lube, wash & wax shampoos and apcs etc. The wheel cleaner looks great in Chris @ CPT Samples review in the samples section.
StjärnaGloss
A few others were from the Auto Smart stable namely Tardis Tar remover & G101 APC. Both these products are thought by the masses to be the best in their class and highly spoke of.
Theyve also extended their Chemical Guys range aswell.
I best get saving!
The site is being revamped at the moment so phone orders only they were saying. Hes gonna arrange an openday to coincide with the new website.
Hope this helps, Phil
---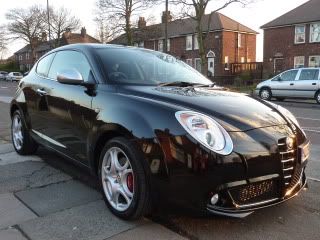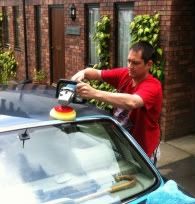 http://www.flickr.com/photos/philwhittaker/
XBOX LIVE & PS Network: GIZTO29
---
Last edited by GIZTO29; 12-06-10 at

15:36

.
New Products at North East Detailing (North East of England that is)
Posting Rules

You may post new threads

You may post replies

You may not post attachments

You may not edit your posts

---

HTML code is Off

---