(Post Link)
post #1 of 2
Old
30-11-12
Thread Starter
Status: going nowhere fast!!!
AO Member
Join Date: Sep 2007
Location: Blackpool
Posts: 90
Pub quiz time!!!!
---
Ok here goes, my 156 developed a strange fault! Surprise!
Anyway the fault is all of a sudden there is a great lack of power, although there is no smoke present. Along with the Christmas gift of a slower car it also makes a noise much like the sound of a jammed lifter BUT only when I put my foot down, no noise when cruising no matter the speed! I have removed the EGR and cleaned and tested it and all is well wit that.
The noise itself seems to come from around the EGR which is why I gave that a go today, I have not checked the pipes for the turbo yet (too dark) but will be first thing as I've read the bottom pipe is a bit of a turd design!
What I want to know is has anybody had a fault to the same nature as this and if so what produced it???
Also suggestions as to what it could be are welcome too!!!
Thanks folks
Just in case you didn't notice, IT'S NOT REALLY A PUB QUIZ
---
. . .
Me & my car go together like grannies and the smell of p#$$. . .
. . .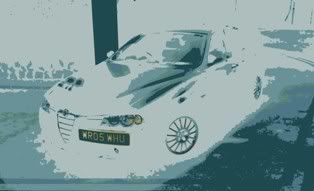 . . .
(Post Link)
post #2 of 2
Old
30-11-12
Status: BEEN AWAY SITE GOT WORSE .....
AO Gold Member
Join Date: Mar 2007
Location: United Kingdom
County: Merseyside
Posts: 9,904
everyone describes a fault differently to others ....check all your intercooler pipes for splits ..also take off vacumm pipes and check them for deterioration
Pub quiz time!!!!
Posting Rules

You may post new threads

You may post replies

You may not post attachments

You may not edit your posts

---

HTML code is Off

---