(Post Link)
post #1 of 2
Old
05-04-08
Thread Starter
Status: going nowhere fast!!!
AO Member
Join Date: Sep 2007
Location: Blackpool
Posts: 90
Thanx Guys!
---
I want to thank all the guys here for helping me to come to a conclusion through process of elimination! i went through a little check list of possibles i hade made from reading on this site and found the EGR
valve has gone west!!! I phoned Crapedonia where i got the car and they wanted £128 for a new one or they would repair it for £89, BUT for the first time ever i got a helpful mech (hard to believe i know) who kindly reminded me i have 2 months of warranty left! so all is well apart for the car that is. She will be better on tuesday though
So once again tanx guys!
Top work!
---
. . .
Me & my car go together like grannies and the smell of p#$$. . .
. . .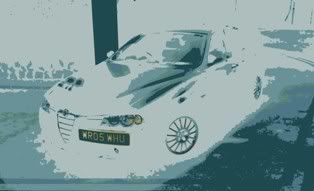 . . .
---
Last edited by noz40; 05-04-08 at

13:26

.
(Post Link)
post #2 of 2
Old
05-04-08
Status: One foot in, one foot out!
AO Platinum Member
Join Date: Oct 2006
Location: wgc
County: herts
Posts: 42,255
Re: Thanx Guys!
---
Glad the CI brigade were able to assist you.
: Hope you get her sorted soon.
:
Thanx Guys!
Posting Rules

You may post new threads

You may post replies

You may not post attachments

You may not edit your posts

---

HTML code is Off

---